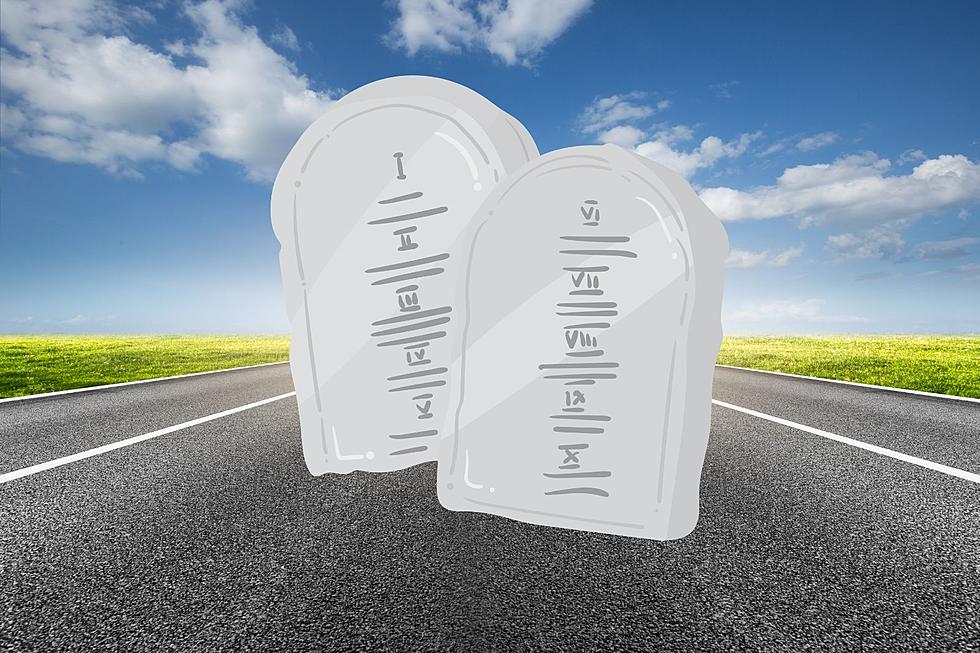 Here Are The 10 Commandments of Driving in Michigan
Canva
If pot holes and construction cones are some of the first things that come to your mind when you think about Michigan's roads-- you're not wrong.
Michigan is infamous for its horrible road conditions and constant road projects. So much so that our current Governor, Gretchen Whitmer, made it her running platform to "Fix the Damn Roads!"
We're still waiting for them to be fixed, by the way.
Whether it's potholes, zipper merging, or just being courteous to your fellow drivers, here are the rules of the road every Michigander should be following:
10 Commandments For Driving In Michigan
Here are the rules of the road all Michiganders should be following.
It's ok to admit you learned something new. Take these rules of the road and use them moving forward to ensure you and your precious cargo arrive safely at your destination.
Detour: Kalamazoo Road Construction Projects in 2023
Construction season in
Southwest Michigan
is fast approaching! For those that live in the greater Kalamazoo area, here are some upcoming projects that may affect your daily commute.
Weird Sculptures Spotted From Michigan Roads