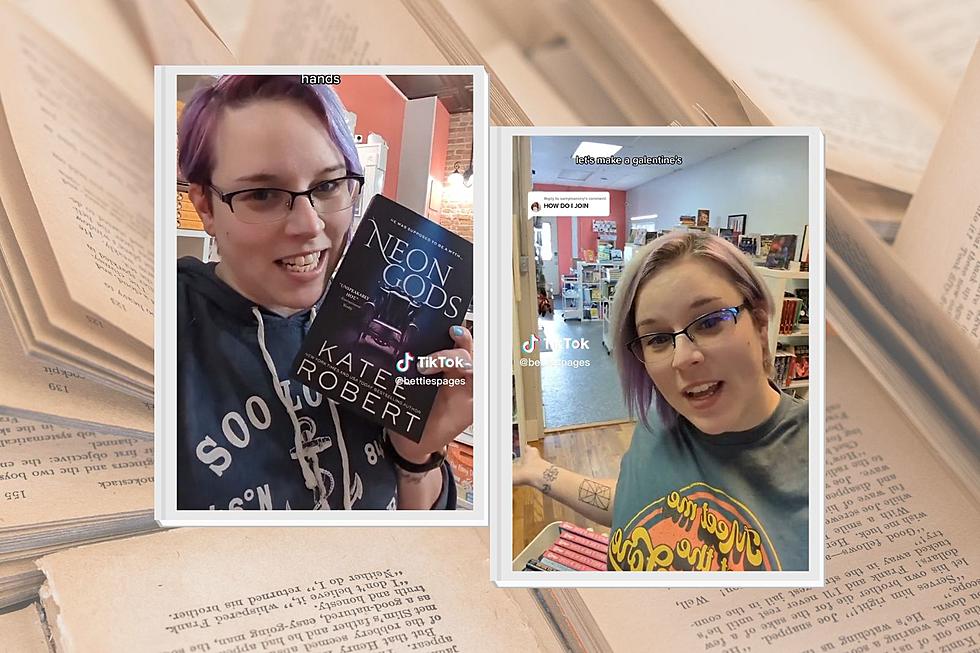 Banned Books? Not At This Indie Bookshop Found in Lowell
Via/ Tiktok, Via/ Canva
I love seeing indie bookstores be successful.
Today, for TikTok Tuesday, we're highlighting a locally-owned bookshop in Lowell, MI. Bettie's Pages, or @bettiespages on TikTok, likes to use her account to focus on books that may have been banned in local libraries or schools.
In fact, the account bio simply reads,
If it's Banned or Queer it's here!
Forewarning: the content in these videos does lean left with the support of trans rights, the LGBTQIA community, and beyond. If this upsets you in any way, feel free to stop reading this article.
If you're looking for recommendations on progressive books for adults or children, Bettie's Pages has it:
She also shares a list of bestsellers for those looking for some inspiration or additions to their reading list:
And recommendations for people who may operate differently in life. For example, she found a cookbook perfect for people with Autism:
Overall, from what I've seen, Bettie's Pages uses her account to provide support, comfort, and a safe community for both readers and those who are a part of the LGBTQIA community alike.
As someone who read non-stop as a child, I've been wanting to get back into the habit of consuming the written word. This is just one more thing that this indie bookstore can help with.
Bettie's Pages began a Challenge Yourself Reading Challenge in 2022 that seemed to be successful. It continues, now, in 2023 with a different overarching theme. Those who want to participate can do so in their own time. She explains more below:
I know the subject of banning books is...a touchy one. One that I, as someone who doesn't have kids, am not going to get into in this specific article.
I will say...I'm glad to have independent bookshops, like Bettie's Pages, providing these banned books so that I can read them myself to try and figure out why they were banned in the first place. You know...instead of letting someone else decide for me.
If you'd like to get more book content, whether it's recommendations or even how to open a bookshop, follow Bettie's Pages here.
By the way, did you know The Wizard of Oz was once banned from Detroit Public Libraries for 15 years? Read more below:
Want to nominate someone for TikTok Tuesday? Just fill out this short submission form:
To Heck With Amazon! Shop These 6 Independent SW Michigan Bookstores Instead
Look, we all know how much money Jeff Bezos has. So, instead of giving him more, let's support our locally owned bookshops instead!
Discover Kalamazoo Draw the Perfect Kalamazoo Coloring Book