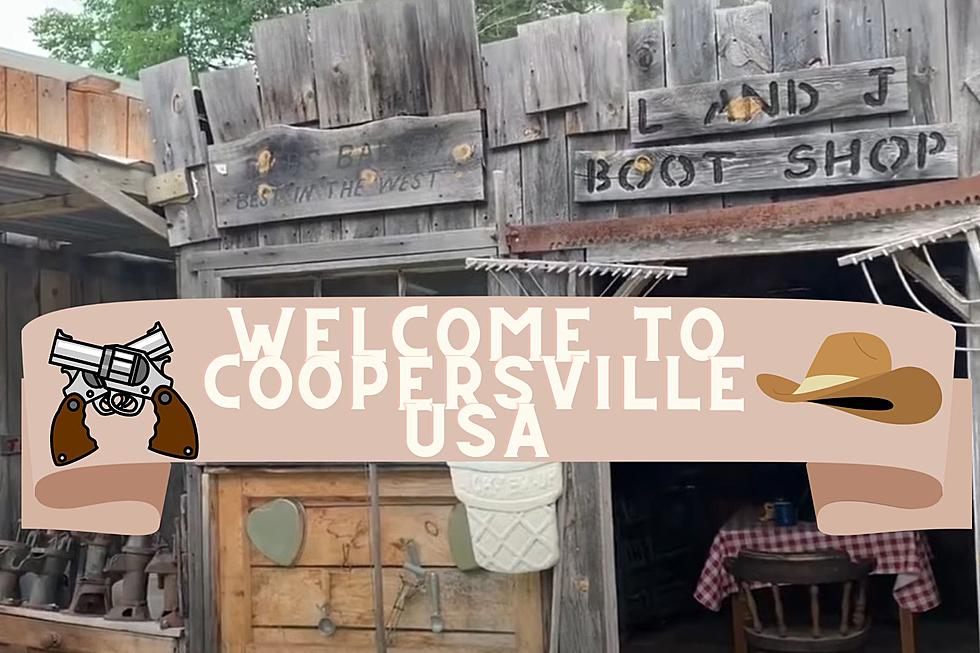 Coopersville USA Keeps The Wild West Alive in Northern Michigan
michigander man via YouTube/Canva
Wild West enthusiasts and cowboys alike can live out their spaghetti western fantasies in northern Michigan. If you can't make it out west to Arizona to visit real ghost towns like Jerome or Tombstone, the next best thing is only a short drive away!
Just 45 miles south of Gaylord lies the most authentic western town you may have never heard of: Coopersville USA.
Not to be confused with the Coopersville located in nearby Ottawa County, you won't find this old western town on the map-- mostly because it doesn't exist.
History of Coopersville
Coopersville USA is located about 20 miles east of Hartwick Pines State Park and is the brainchild of Spike Cooper and his buddy Duke. According to local legend, Duke was the original property owner who began building the town as a tribute to the legendary John Wayne.
Spike also shared Duke's affinity for old westerns and soon the two men began constructing the town. What started in 2013 with one outbuilding has grown to include a brothel, boarding house, boot shop, schoolhouse, jail, and even a saloon!
When Duke passed away, Spike continued adding on to and maintaining the property in his honor. Sadly, Spike passed away in 2020 and nearby residents say the duty of maintaining Coopersville has fallen to Spike's son.
Plan Your Visit
This quirky little western town in the woods is worth a visit at least once! It's fun just to walk around and look at all the oddities and memorabilia that have been amassed. The kids are sure to get a kick out of it too!
Admission is free although donations are encouraged to keep the place up and running. Find more info and direction to Coopersville USA here.
Two Michigan Ghost Towns: Albee & Verne, Saginaw County
For Sale: Beautiful Michigan Brewery On The Shores of Lake Superior
Billed as "Michigan's first cooperatively owned brewery", Drifa Brewing Company in Marquette is listed for sale at $375k.