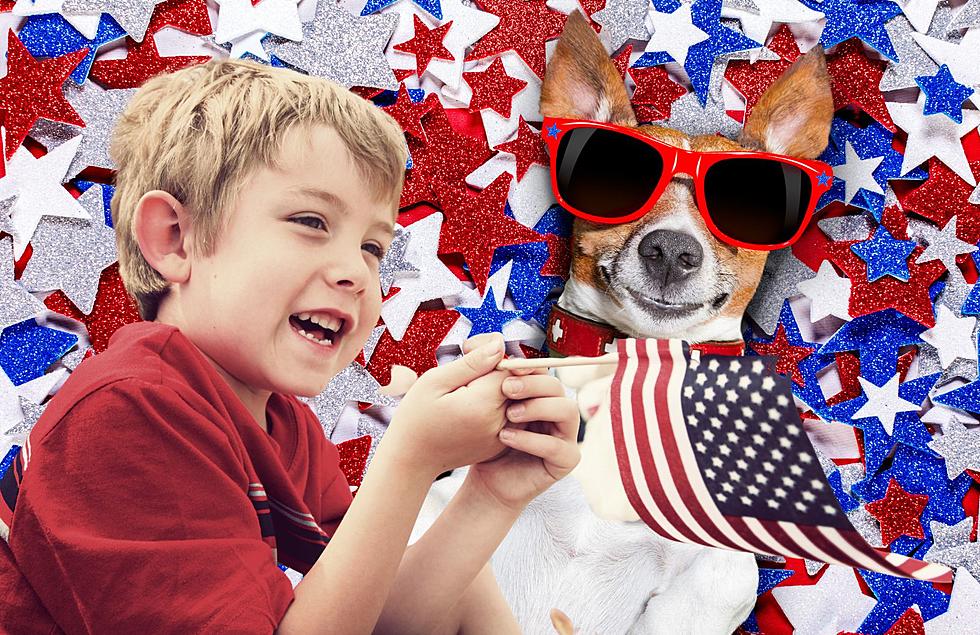 Don't Miss These Memorial Day Weekend Events in West Michigan
Canva
Memorial Day Weekend is upon us!
While everyone is probably excited about the extra day off from work, that is not the main point of Memorial Day.
On Memorial Day, we should be celebrating the men and women that are fighting for our country as we speak about and remember those who unfortunately lost their lives because of that protection.
So while you may be sitting around on Monday, check out some of the events that will be honoring our veterans this weekend.
You can start off the festivities as early as Friday!
Friday, May 26th
The city of St. Joseph will be hosting its 2023 Memorial Day Parade from 12:00 PM to 1:00 PM.
Honor veterans who have served this great country and remember those who have sacrificed their lives to protect our freedom at the annual Memorial Day Parade. The parade will begin at the intersection of Lake Blvd. & Park St.
Saturday
You can grab a pancake breakfast at the Fremont ceremony at 8:00 AM.
Monday
Obviously, there are plenty of events to go to on Memorial Day. Here are a few that I know will be a great time.
If you want an early morning, you can go to the Marne Festival Parade at 7:30 AM.
At 9:00 AM, the Zeeland and Holland parades are both happening on Monday.
At 10:00 AM, you have several options for festivities.
Grand Haven Musical Fountain Special is happening from 10:00 PM to 11:00 PM.
To round off the day, you can attend the Comstock Township parade or the Portland Flag Retirement Ceremony at 12:00 PM.
Tuesday
The United Veterans Council of Kent County will be honoring all veterans in Grand Rapids and across the country Tuesday. The Memorial Day Parade starts at 6:00 PM. They will be making their way from south on Division to Veterans Memorial Park.
Wednesday
At 1:30 PM, Battle Creek VA Medical Center is having an event called 'The Last Roll Call Ceremony of Remembrance.'
Also if you want to make plans this weekend, make sure you check the weather for the entire state here.
The ABC's of Michigan's 2023 Memorial Day Parades
Wondering what time, where to line up, and which one of Michigan's Memorial Day Parades you're going to attend this year? Here's a list in alphabetical order.