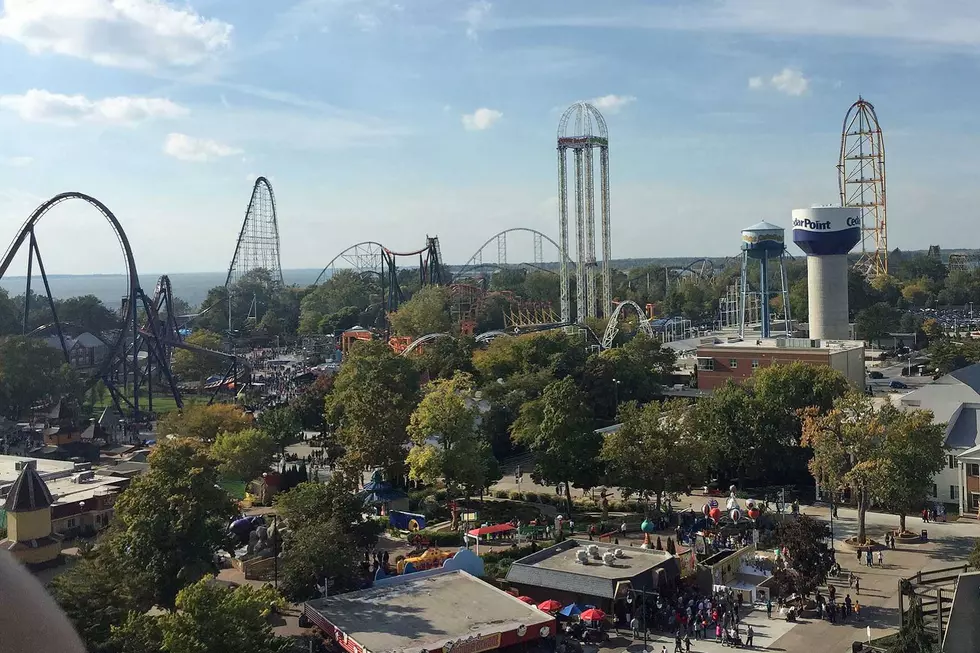 Cedar Point's Opening Day for 2021 and New Ride That Will Debut
Photo: Scott Winters/Townsquare Media
Cedar Point has announced their opening day for the 2021 summer season and it opens with a new ride, as well as a festival right out of the gate.
WOODTV reports that Cedar Point's opening day is May 14th, the same day the Frontier Festival kicks off in Frontier Town within the park.  Frontier Festival will feature live music, nightly square dancing, a pie-eating contest, as well as other interactive activities for both kids and adults. They'll also have quite a few different tasty treats as well, according to Cedar Point's website.
When the park does open in May, a new ride will also be making its debut, the Snake River Expedition.  From the Cedar Point website,
Climb aboard one of Trapper Dan's Snake River shippers and haul that precious cargo along the winding, murky river. But make sure you keep your eyes peeled, binoculars focused and your guard way up – you're sure to encounter a few bad guys that have their snake eyes on what you're smugglin' in that ship! Will you make it safely? Or will you fall victim to a hastily-planned takeover? There's only one way to find out. Get your shipmates together, climb aboard and get ready for a new family adventure!
Not quite as exciting as when they debut a new rollercoaster, which Cedar Point is known for, but still sounds fun.
Other things going on in 2021 at Cedar Point, according to WOODTV, includes the 150th Anniversary Celebration that was originally scheduled for last year; thank coronavirus. The 150th celebration will happen from June 26 - August 15 with different celebrations including a nightly anniversary party. During that time the park will also be awarding 150 park visitors a "Ticket of A Lifetime" which will allow the winner free entry for them and 3 guests each visit for life.
The park will also wrap up the summer with a "Dining in the Dark" experience on Cedar Point Beach as part of Cedar Point Nights from August 6th through Labor Day. They'll also have glow games, fire pits, beach games, and live music, WOODTV reports.
Of course, when Cedar Point opens on May 14th, there will be COVID-19 safety precautions in place, including limited capacity and reservations needed.
From WOODTV,
All guests must make a reservation to visit the park through the Cedar Point app or online.

Before guests can enter the park, they must complete a health declaration.

Guests must receive touchless temperature screenings at the entrance of the park.

Visitors are required to wear a mask at all times.

Markers/signs have been added throughout the park to help ensure social distancing of at least 6 feet.
You can find out more of what to expect when visiting Cedar Point by going to their website, HERE.
Check Out This Mario-Lovers Dream Offered on Airbnb