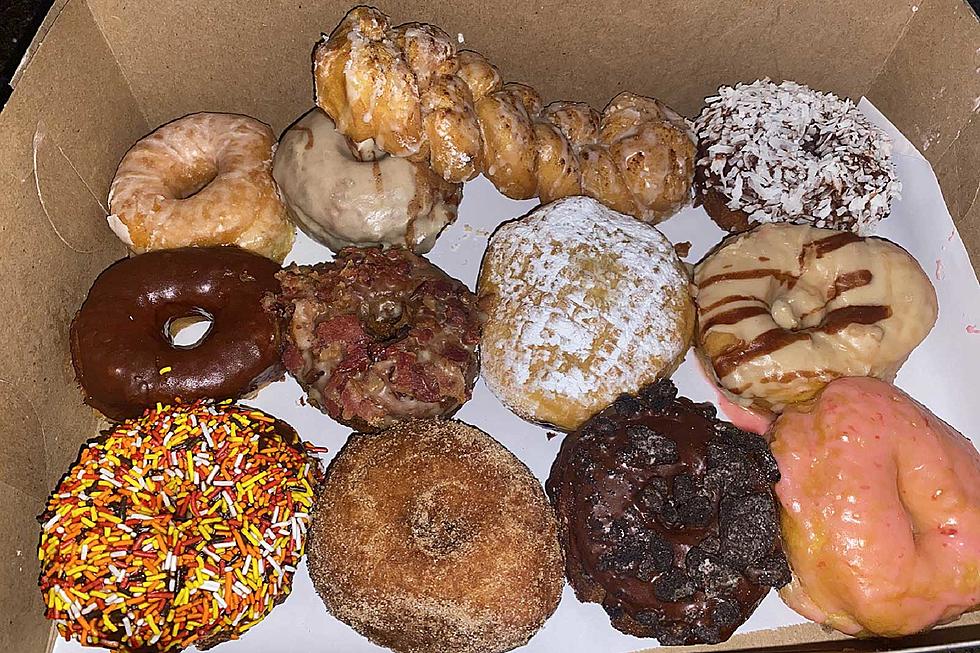 A Favorite Bakery in West Michigan is Closing for Good
Photo: Scott Winters/Townsquare Media
DECEMBER 31, 2021 UPDATE: Sadly, the Hilltop Bakery's last day of operation was November 21st. You can keep updated on the owners through the Hilltop Bakery Facebook page.
---
A few months ago, I put together a list of the best places to go in West Michigan to get great donuts. One of the bakeries on the list is soon going to be closing their doors for good -- after 87 years.
The Hilltop Bakery in Bailey is only going to be open for a few more months. The bakery made the announcement recently on their Facebook page.
The owners noted that time with family is precious and that it is important for them to spend more time with their family.
The Hilltop Bakery's final day will be Sunday, November 21st, 2021.
The bakery was founded in 1934 in the small down of Bailey. It has been a favorite stop for many families traveling on M-37 in the morning hours.
The owners say they will miss their loyal customers who have become friends over the years. They went on to say they have many great memories that they will cherish for the rest of their lives.
Here is their original post about the closing of the bakery on Facebook...
I stopped by for a dozen donuts on Wednesday. I will definitely have to make a return trip for more deliciousness between now and November 21st.
They even gave me a magnet with a picture of the owners and the bakery for my refrigerator. Great, now I'm going to think of donuts every time I go to get something out of my fridge!
Enjoy your retirement. But, I for one, am going to miss all of your baked goodies.
Hilltop Bakery is located at 1544 N. Newaygo Road in Bailey, MI.