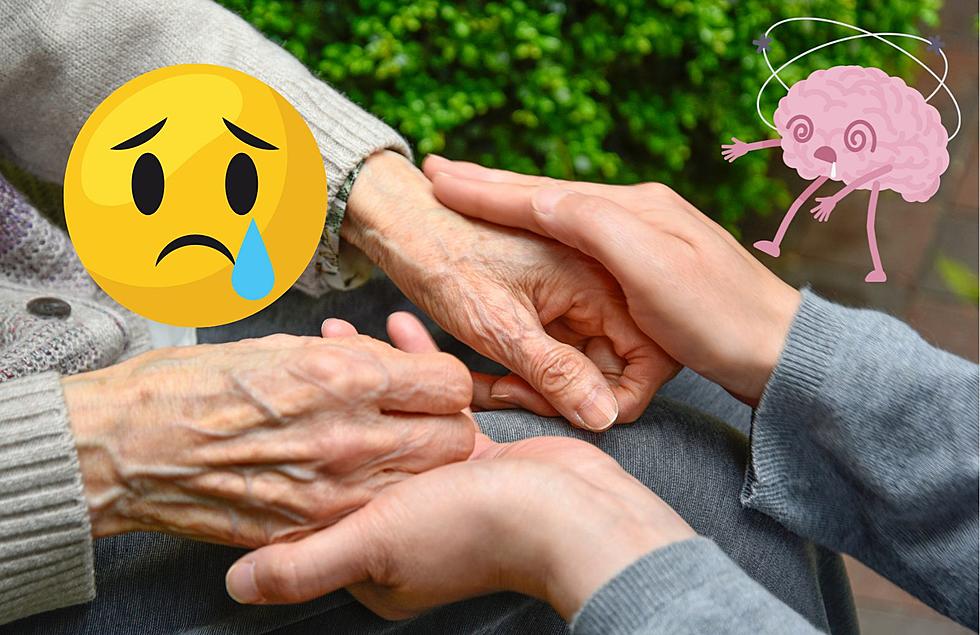 Michigan Is One Of The Hardest Hit States For People Suffering From Alzheimer's
Canva
New medical research has revealed some bad news for people living in Michigan.
According to the research, seniors living in the eastern and southeastern parts of the United States have the biggest percentage of people with Alzheimer's disease
The number of people in Michigan over the age of 65 with AD dementia was the 9th highest in the country.
What Is Alzheimer's?
Alzheimer's disease is a brain disorder that slowly destroys memory and thinking skills, and eventually, the ability to carry out the simplest tasks.
The disease is named after Dr. Alois Alzheimer, who first noticed changes in the brain tissue of a woman who had died of an unusual mental illness
In most people with Alzheimer's, symptoms first appear later in life, typically in their mid-60s
Early-onset Alzheimer's occurs between a person's 30s and mid-60s and is very rare
Alzheimer's disease involves parts of the brain that control thought, memory, and language, and it can seriously affect a person's ability to carry out daily activities.
Are There Any Warning Signs For Alzheimer's?
Memory problems are typically one of the first warning signs of Alzheimer's disease and related dementias.
How Many People In The United States Suffer From Alzheimer's?
About 6.5 million people in the United States age 65 and older live with Alzheimer's disease, and among them, more than 70% are 75 years old and older.
The symptoms of Alzheimer's worsen over time, and researchers believe the disease process may start 10 years or more before the first symptoms appear.
Is There Any Way To Prevent Alzheimer's?
While there is no certain way to prevent Alzheimer's disease, there are several lifestyle choices that can help reduce the risk of developing it
Exercise: Physical exercise has been shown to help prevent the development of Alzheimer's or slow its progression. The recommendation is 30 minutes of moderately vigorous aerobic exercise, three to four days per week
Diet: A heart-healthy diet that includes plenty of fruits, vegetables, whole grains, and lean protein sources may help protect the brain. Two diets that have been studied and may be beneficial to lowering the risk of Alzheimer's are the DASH (Dietary Approaches to Stop Hypertension) diet and the Mediterranean diet
Manage health conditions: Managing high blood pressure, blood sugar, and cholesterol levels can help reduce the risk of Alzheimer's disease
Stay mentally and socially active: There's some evidence to suggest that rates of dementia are lower in people who remain mentally and socially active throughout their lives.
Get enough sleep: Getting enough sleep is important for overall health and may also help reduce the risk of Alzheimer's disease
Quit smoking: Smoking is a risk factor for many health conditions, including Alzheimer's disease. Quitting smoking can help reduce the risk
Limit alcohol intake: Drinking excessive amounts of alcohol can increase the risk of Alzheimer's disease. Limiting alcohol intake can help reduce the risk
You can learn more about Alzheimer's by clicking here.
LOOK: Do you know these 50 famous acronyms?
This list from
Stacker
features a collection of the most common acronyms and their meanings. Popular abbreviations include establishments like ACLU, YMCA, ad the AARP.
LOOK: Do you know these iconic quotes from '70s TV shows
Stacker
looked through the vast array of groundbreaking 1970s television and identified 25 of its most iconic (and most memorable) quotes.