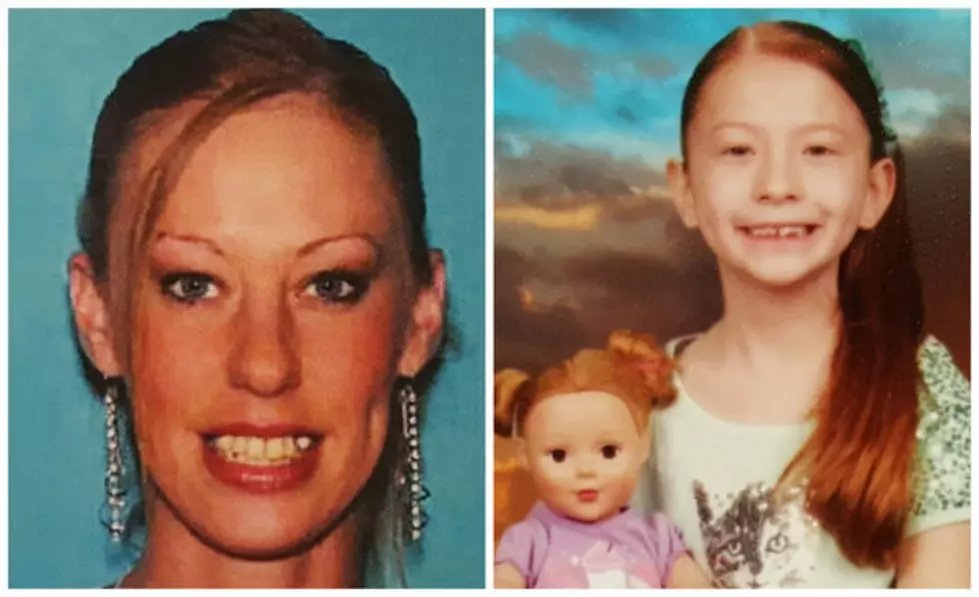 UPDATE: 7-Year-Old Sapphire Palmer Has Been Found Safe
Courtesy of the Hamburg Township Police Department
UPDATE (May 12, 7:00 p.m.): MLive reports that 7-year-old Sapphire Palmer has been found safe in Florida.
The Michigan State Police are searching for 7-year-old Sapphire Palmer from Hamburg Township.
Sapphire's mother, Amanda Hayward is suffering from an apparent mental episode. She is paranoid, delusional, and may be armed with a 9mm Hi Point Semi-Auto handgun.
Hayward and Sapphire are believed to be in the company of Douglas Steven Stanko, age 64, who is a registered sex offender. He is listed on the Michigan Sex Offender Registry as having been convicted on two counts of second-degree criminal sexual conduct of a person under 13.
They are believed to be in a 2001 Red Ford Escape with Michigan license plate number 2HVA18. Their direction of travel is unknown at this time.
Sapphire is described as being a caucasian female who is 4' tall, and approximately 55 pounds, with red hair and green eyes and was last seen wearing a purple nightgown.
Hayward is a 30-year-old white woman, 5'7" tall and 120 pounds with blue eyes and strawberry blond hair.
Anyone with information regarding the whereabouts of Hayward and her daughter or the Ford Escape should call 911.