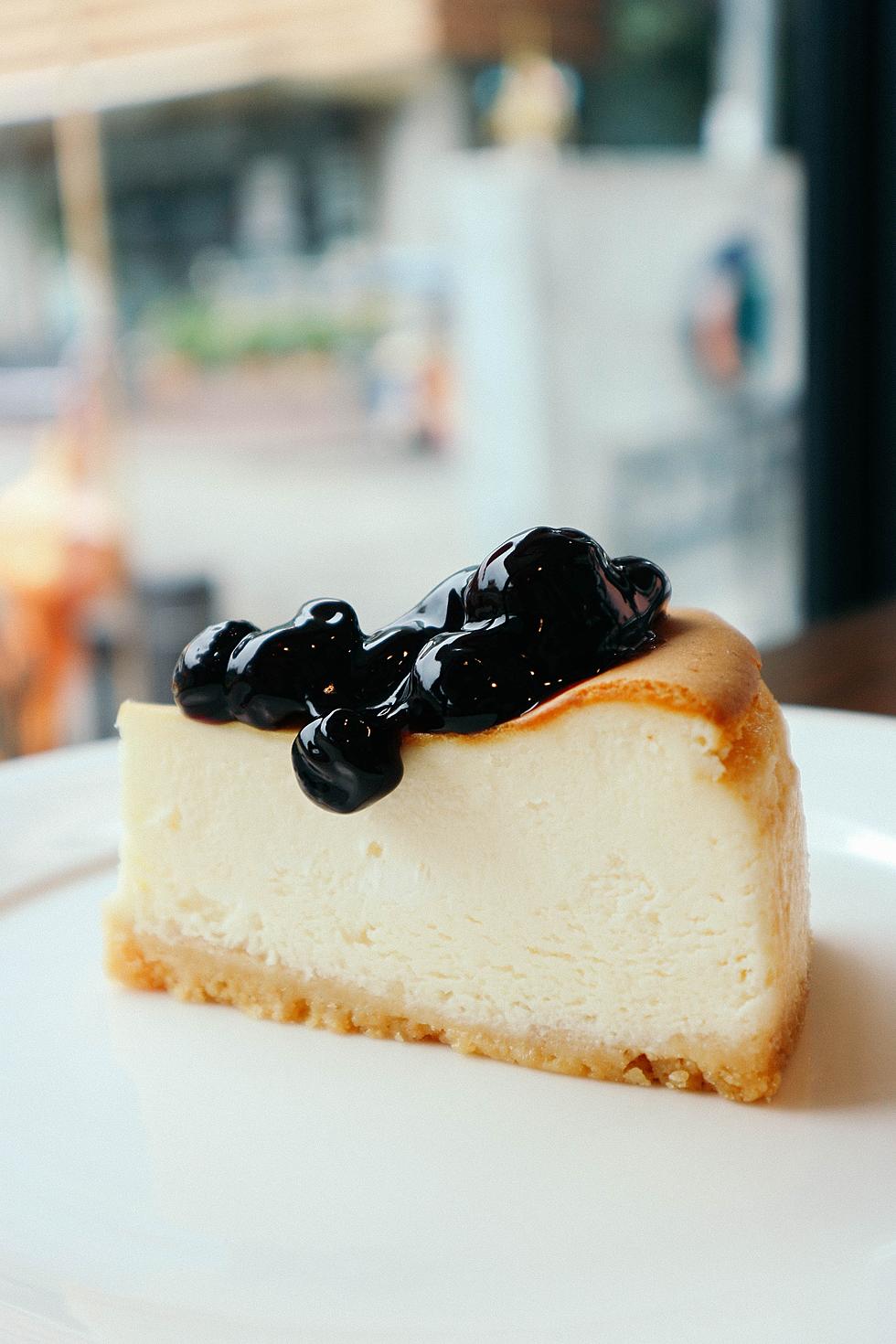 This Is Where Experts Say To Go For The Best Cheesecake In Michigan
Credit: waranya mooldee via unsplash
Dessert is arguably the best part of dinner.
Even if you can't have another bite of dinner there is always somehow a little bit of room for dessert. especially if it's a delicious piece of cheesecake.
I don't have cheesecake that often but when I do it's usually at Thanksgiving or some type of family get-together such as a birthday party.
What Is Cheesecake?
Cheesecake is a sweet dessert that typically consists of one or more layers.
The main layer is made of a mixture of soft, fresh cheese (such as cream cheese, cottage cheese, or ricotta), eggs, and sugar.
The dessert is often set in a cracker-crumb or pastry base. Cheesecake can be made with different types of cheese, and the texture and taste can vary from sweet to tangy
This Is Where Experts Say To Go For The Best Cheesecake In Michigan
I've shared a lot of great places with you based on the recommendations from the popular foodie website Lovefood.
They went out to find the bakery in each state that they believe has the best cheesecake in Michigan.
When it comes to the Mitten State they say the best cheesecake can be found at Kitty's Cheesecake and More in Ferndale
LoveFood had these great things to say about Kitty's Cheesecakes & More
There's a long list of options at Kitty's Cheesecakes & More, a down-to-earth dessert shop in the Detroit area. But, despite an almost overwhelming amount of choice, customers consistently rate the strawberry shortcake. It's wonderfully bright with swirls of vanilla and strawberry and is finished with a crunchy shortcake crumble and white-chocolate drops.
I checked out their Instagram and found some really interesting cheesecakes like this one.
Grand Rapids Needs These Popular Restaurants And Businesses in 2023
These are the top restaurants and businesses people in Grand Rapids would like to see open up in 2023.
QUIZ: Can you identify 50 famous companies by their logos?
How well do you know the logos of 50 of the world's most famous companies? Keep scrolling to see if you can guess which icon belongs to which brand.
These Are Five Of West Michigan's Favorite Diners
If you live in West Michigan or are just visiting these are some of the favorite diners you should check out.