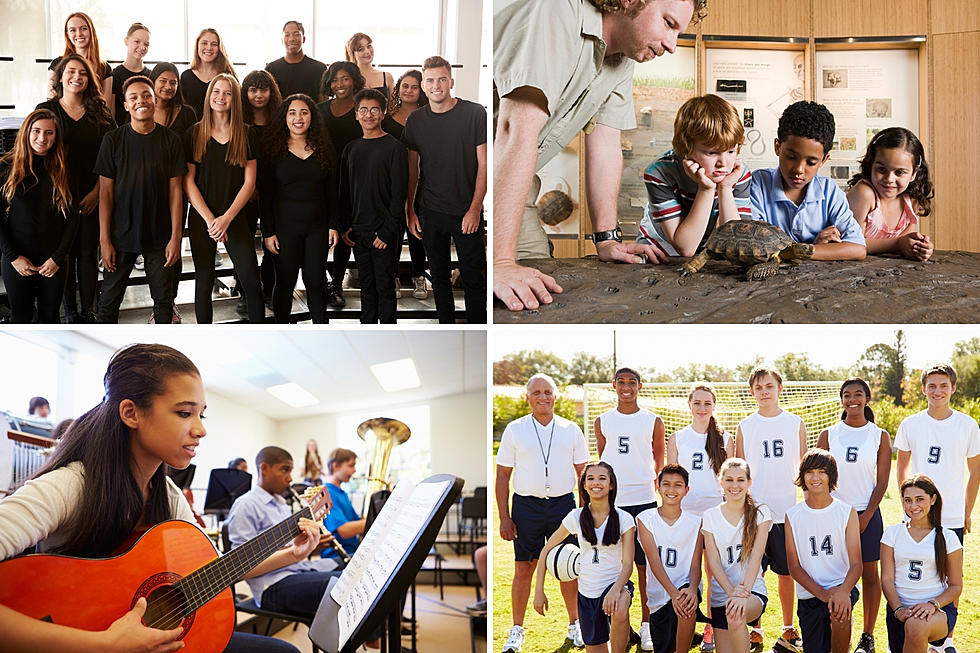 Big Joe & Laura's Boosting With Pride: Supporting West Michigan's Schools
Getty Images
After well over two years of constant disruptions, West Michigan and surrounding communities are anxiously awaiting back to school.
That's why Mix 95.7 and our sister stations are rallying around our local schools and are ready to give them the boost that they need. We want to spotlight the teams, clubs, and activities that enrich the lives of our students.
That's where we need you. Big Joe & Laura need your help to build a list of local school organizations that might benefit from being in the spotlight.
Beginning September 6, 2022, we'll put the top-nominated clubs, teams, and organizations up for a vote, and you'll be able to vote for your favorite school organization.
One organization will win $1,000 in Free Money for equipment, materials, or training needed to be their best.
Let's make this the most powerful school year ever for West Michigan students. Share details on your favorite local school organization below:
---
About the Sponsor
At MSUFCU, one of our core values is giving back to the communities we serve. Our philanthropic efforts have helped plant trees for a greener community, open an outdoor ice skating rink to bring families together for fun and free entertainment, provide therapy for child victims of abuse, build homes for those in need, support families with life-threatening illnesses, and so much more.
We are proud to help make our community a place everyone is proud to live, work and visit.