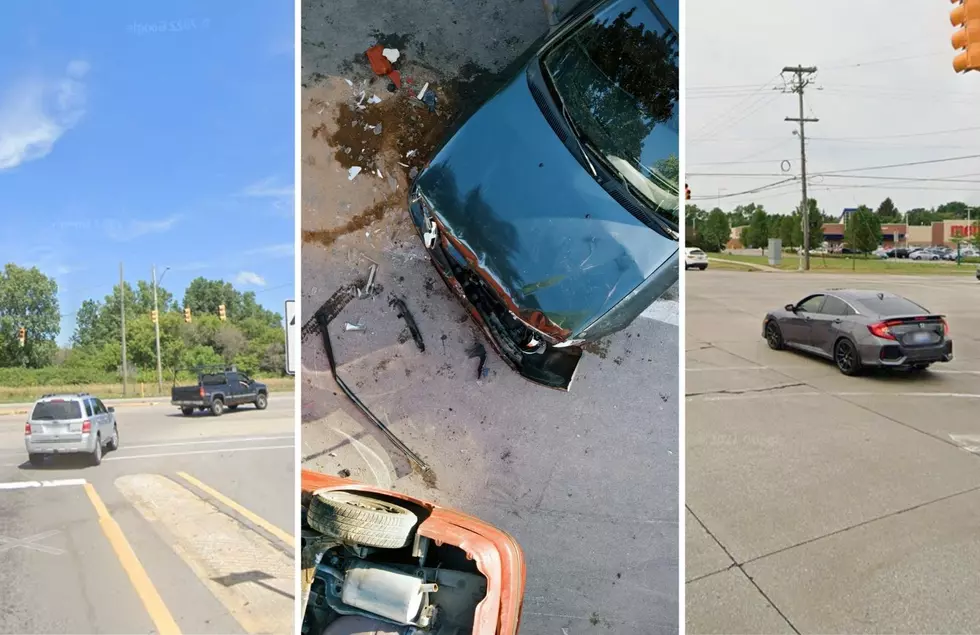 These 10 Most Dangerous Intersections In Metro Grand Rapids Can Kill You
Canva / Google Streetivew
No one leaves their house expecting to be in a car accident. However, according to experts there are on average over 17,000 car crashes each day in the United States. So while we're all trying to be safe, sometimes accidents do in fact happen.
And while there's no magic bubble you can throw around your car, there is one obvious easy thing you can do to keep from being in a car accident: avoid high crash areas.
The experts at Michigan Auto Accidents have released their yearly list of most dangerous intersections, and while a few are regulars on the list, there are a few new problem spots that are popping up this year.
So if you want to have the best chance of missing an accident, these are some of the places you'll want to try to avoid as much as possible during your daily commute around Grand Rapids
What are the most dangerous intersections in Grand Rapids / Kent County?
US-131 at Wealthy Street which saw 134 crashes. This is the sixth year that this intersection has been named the most dangerous.
Franklin Street SW at US-131: 75 crashes
Burton Street SW at US-131: 65 crashes
28th Street SE at Kalamazoo Avenue SE: 63 crashes
54th Street SW at US-131: 61 crashes
The rest of the top ten most dangerous intersections includes:
28th Street SW at US-131: 59 crashes
28th Street SE at S Division Avenue: 58 crashes
28th Street SE at Breton Road SE: 57 crashes
44th Street SE at Eastern Avenue SE: 53 crashes
28th Street SE at Broadmoor Avenue SE: 52 crashes
Speaking of accidents... did you see this crazy 100 car pileup in Illinois?