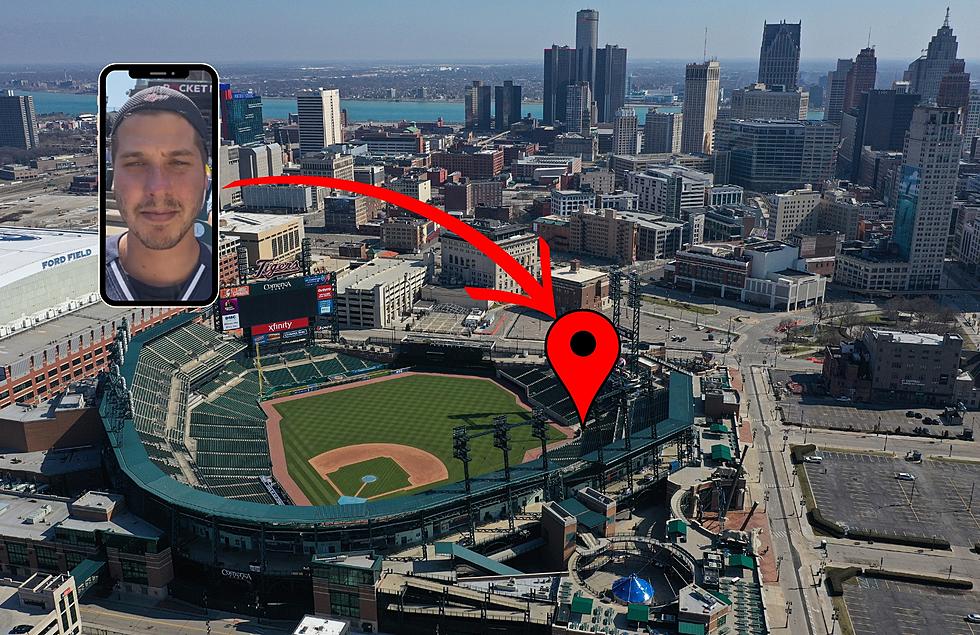 Comerica Park Has One Of The Worst Seats In Sports History
Credit: Getty Images / Canva / Barstool Detroit via TikTok
Comerica Park has one of the worst seats in sports history.
Can I prove that? Well, I'm going to try my best and you can be the judge.
From Tigers Stadium To Comerica Park
I have my dad to thank for my love of Baseball and the Detroit Tigers.
As a kid, I remember my dad taking me to Tiger Stadium on the corner of Michigan & Trumbull
A few years before he passed away unexpectedly, we attended a Detroit Tigers game i'll never forget.
I don't remember our exact seats but I know it was on the 3rd base side.
It was definitely not near this seat which has to be the worst seat in sports history.
Comerica Park Has One Of The Worst Seats In Sports History
A guy showing off his seat for his first Detroit Tigers game has gone viral on TikTok.
In the video, you see a guy walking down the steps getting closer and closer to the field.
He quickly looks down to find his seat.
He then looks up and to the right to a great view of right field.
He then pans left and we see what has to arguably the worst seat in sporting history.
In the video, he turns the camera back on himself and just shakes his head.
After looking at the seating map it appears he is in the front row of section 110 or 111.
I didn't see anything on the Detroit Tigers website, but on Seat Geek it mentioned the section had a "Limited View".
Take A Look At One Of The Worst Seats In Sports History
25 Things Michigan Is Known And Famous For
Michigan is known as the Motor City and is home to Motown. But that just scratches the surface of what the Mitten state is known and famous for.
Check Out Every Detroit Tigers No-Hitter Thrown
The Detroit Tigers added another no hitter to their long history this week. Despite having some hall of fame pitchers, the Tigers have only thrown 8 no-hitters. Check out the list of pitchers responsible for those no-no's, along with the no-hitter that should have been.
Bring Your Pet And Enjoy These 20 Pet Friendly Michigan Beaches
There is no need to leave your pet behind. Check out these 20 pet-friendly beaches in Michigan all summer long.