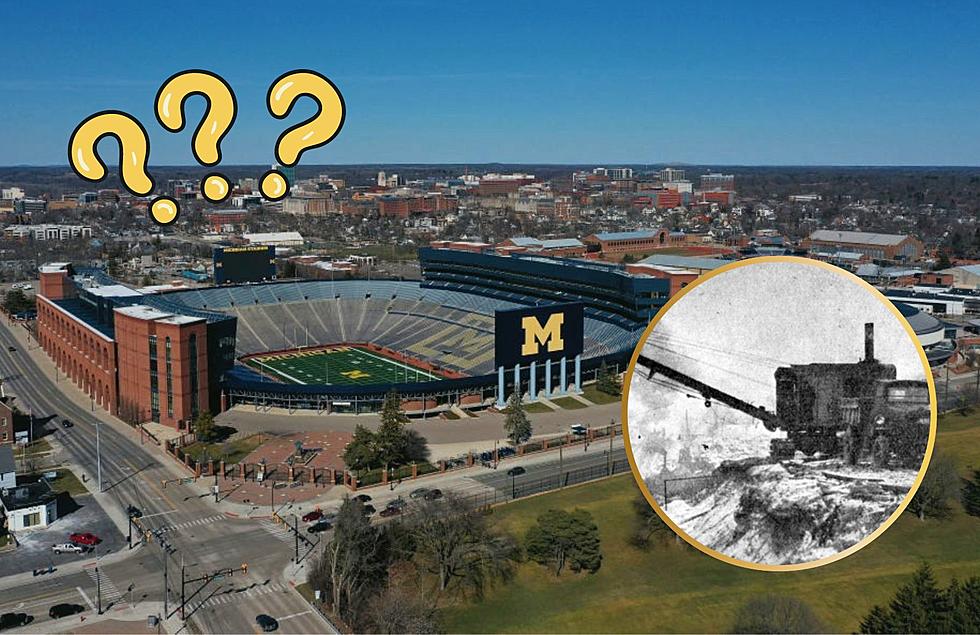 Is There Actually A Crane Buried Below The Big House in Ann Arbor?
Getty / Bentley Historical Library / Canva
The stadium at the University of Michigan, also lovingly referred to as 'The Big House', is one of the biggest of it's kind. Not only is it the biggest in the US, it's also the third biggest stadium in the world.
And when Fielding Yost decided to break ground on the stadium nearly a century ago, he wanted to create a space that rivaled any professional stadium for Michigan fans to enjoy.
A recent viral Tiktok has uncovered a legend about something that is buried below The Big House that is impossible to prove, but seems fairly possible based on the stories surrounding it.
The legend according to one account, from an unknown origin, says that workers left a crane in the mud at the end of the day on a Friday, only to return to find it swallowed up on Monday.
And it's easy to believe how this is possible because we all know that construction equipment of that era likely didn't include giant tow trucks able to pull a crane out of a mud pit. So, why not just build around it, right?
However, unfortunately we have no definitive proof that this rumor is true, even if it feels likely. Although, the University of Michigan has acknowledged it on their own webpage, saying that while they don't believe it's there, they don't actually know for sure.
Personally, I'd like to think it's down there just because it's fun.
If you want to see the viral video that inspired the world's curiosity in this strange rumor, you can check it out below:
20 Must-See Michigan Buildings
Michigan is home to some of the most talented architects in the country. From residential to commercial projects, these architects have left their mark on the state with their unique designs and innovative ideas.