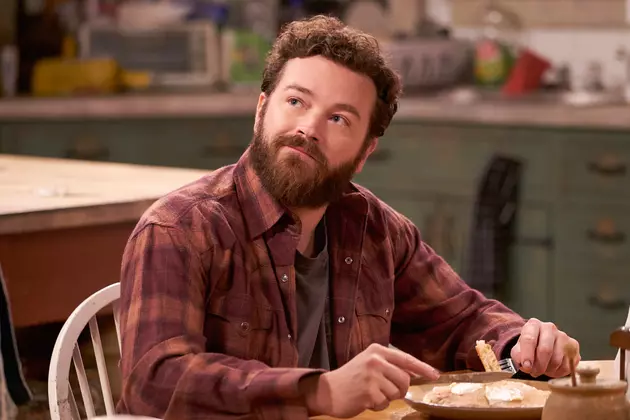 Danny Masterson Fired From Netflix's 'The Ranch' Over Rape Allegations
Netflix
The tidal wave of consequences from Hollywood sexual assault seemingly never reached The Ranch star Danny Masterson, even as Netflix executives inadvertently disclosed their dismissal of his accusers. Now, The Ranch has finally let Masterson go, and the actor doesn't seem to be taking the news well.
Four women had previously come forward with claims the former That '70s Show star drugged and raped them, one of whom helped launch a current LAPD investigation. Those claims, and Netflix's apparent inaction hit the spotlight again this week, when a Netflix executive accidentally revealed to one of said accusers that the company simply didn't believe the accounts. It was a notably jarring change from Netflix's actions regarding Kevin Spacey and House of Cards, which is now moving forward in 2018 without its accused star.
Netflix confirmed on Tuesday, however, that Masterson would no longer have a place on the series. Regrettably, Masterson will still appear in the second half of Season 2 later this month, and perhaps even a third season, in order to write out his character. Masterson also made a brief appearance in Season 2 of Netflix's Easy, released this past weekend. The actor spoke to TMZ about his dismissal, attacking the culture shift that led to his firing:
I am obviously very disappointed in Netflix's decision to write my character off of The Ranch. From day one, I have denied the outrageous allegations against me. Law enforcement investigated these claims more than 15 years ago and determined them to be without merit.

I have never been charged with a crime, let alone convicted of one. In this country you are presumed innocent until proven guilty. However, in the current climate, it seems as if you are presumed guilty the moment you are accused.
Technically, that would be four moments of accusal in this case.
Production on the series will resume in 2018 without Masterson, though it remains unclear if the character will be replaced. Surprisingly, The Ranch ranks as Netflix's fifth-most-watched original series within 24 hours of release. Stay tuned for the latest details.
Check Out 100 TV Facts You May Not Know!