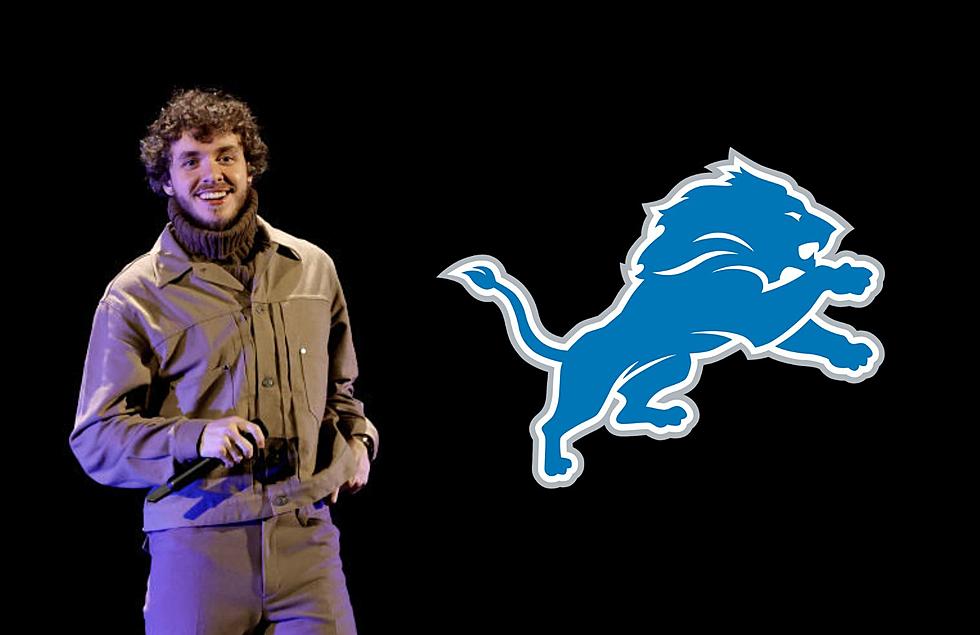 Detroit Lions Announce Thanksgiving Halftime Show Performer: Jack Harlow
Getty Images / Detroit Lions
No matter how great their season is going, there is one game that is the most important to Detroit Lions fans, and that's the annual Thanksgiving Day game against their rivals, the Green Day Packers.
This season however, is one of the best of all to be a Lions Fan. With a 7-1 record so far this season, they're closer to seeing the Super Bowl than ever before. In fact, they have the second best record in the NFL as of today.
And while they're getting a lot of wins on the field lately, they also secured another win when it comes to that Thanksgiving Day faceoff: Jack Harlow will be headlining the show.
As announced by the team yesterday, the Kentucky rapper has been dropping a few bars mentioning both MSU and Detroit lately, so it feels like a natural fit to have him take the stage.
But, he's not the only high profile performer to play halftime during this iconic series:
Detroit native, Kid Rock performed in 2012
Speaking of Detroit music legends, DJ Mike Posner took the stage more recently in 2018
Other rock and pop legends who have shown up in the past include Mariah Carey (2005), Bon Jovi (2002) and The Goo Goo Dolls (2007)
Weirdly, one of the biggest names in music from Detroit, Eminem, has never performed during the Thanksgiving Day halftime show. Who knows we could luck out this year, since Jack Harlow and Eminem have a few verses together, maybe we'll get lucky and see him join Jack on stage. (Fingers crossed)
It would also be cool if he brought up Big Sean and Danny Brown, two other amazing Detroit based rappers. Either way, it should be great, and we can't wait to see it go down on November 23rd.
The 25 Greatest Detroit Lions of All Time
These are the 25 greatest Detroit Lions of all time, according to Pro Football Reference's Approximate Value ratings.
Gallery Credit: Jacob Harrison