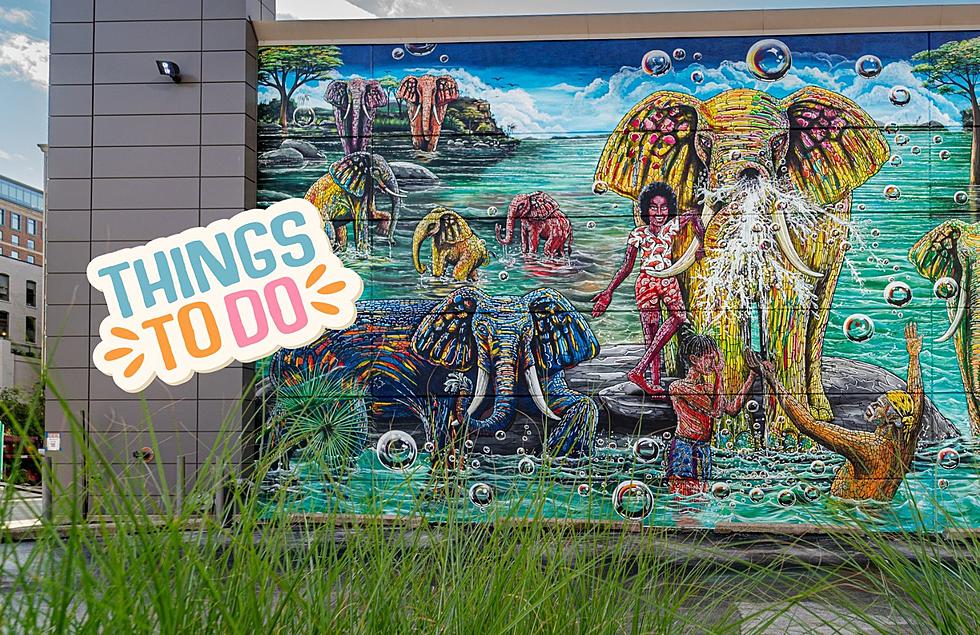 All Of The Things You Can Do During ArtPrize Kickoff Weekend
ExperienceGR on Facebook / Canva
This is the first year of the new ArtPrize (Also known as ArtPrize 2.0) and the new people in charge have really worked hard to amp up all of the creative and unique activities you can get into during your visit to downtown Grand Rapids.
So while you're walking around and checking out some of the incredible art installations that are available 24/7 until October 1st, here are some of the time specific events you can try during your visit
On Friday the DisArt x ArtPrize opening party which is hosted by SiTE:LAB will be kicking off at 7pm and going until 10 over at Heartside Park
Or maybe you'd rather have someone give you a tour of the event with some extra insight, then you'll want to join in on the guided bike tour of ArtPrize. It's happening Saturday morning at 10am, and will start at the ArtPrize Oasis, located at 555 Monroe Avenue NW.
This is one of the more unique events you'll be able experience throughout the weekend. There will be six Squonk Opera performances this weekend: two on Friday, two on Saturday and two on Sunday. And here's a taste of what they do if you're not familiar with them:
Car lovers make a plan to check out Curb Appeal, which is a custom car exhibition that will be hanging out on Lyon Street from 11am to 7pm on Saturday.
There will be a block party at the ArtPrize Oasis from 2-4pm each Saturday of ArtPrize, which will include DJ performances, food trucks on site and a cash bar starting at noon. The perfect place to take some time to party during ArtPrize.
And music lovers, you can dance at the ArtPrize Concert Series at the L-Loft on Division Avenue S and catch some amazing local musicians. The concert schedule can be found online.
And throughout the weekend you'll have chances to sign up to help 'Paint the Caulder', which will allow you to grab a square at Caulder Plaza and make your own masterpiece. By the time it's completed, the entire plaza should look like giant colorful artsy quilt, and it will be awesome to watch as it's being worked on, no matter when you visit
And don't forget to download the ArtPrize app and check out the calendar on their website before you go so you can vote on exhibits and find out everything going on during your visit.
Have fun, and enjoy the next couple of weeks of art and wonder in Downtown Grand Rapids.
And here's a recap from one of my favorite events at last year's ArtPrize...
CHECK IT OUT: Hand-Painted Cars at ArtPrize 2022
Six artists are competing to win a 24 month lease in West Michigan Honda Dealers Design and Drive Art Contest at ArtPrize 2022. Check out each hand-painted car below and
vote for your favorite here
.