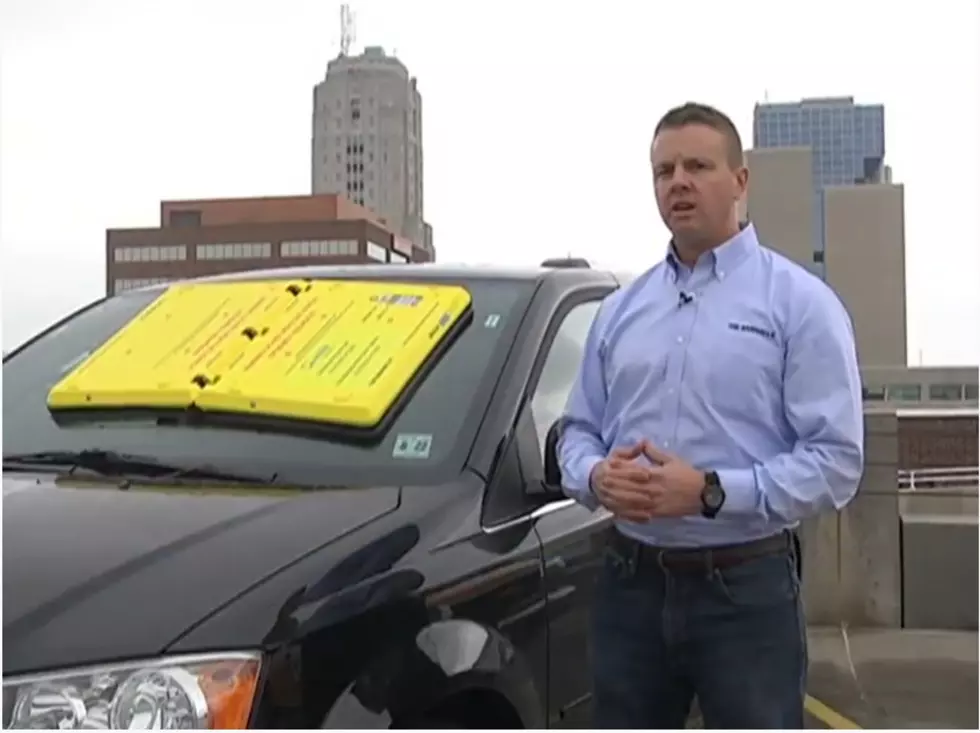 Expensive New Parking Enforcement In Downtown Grand Rapids
bctv.org/YouTube
Note to self: don't just park somewhere downtown and expect it to not cost you something.
This story is going around as a heads up to anyone else that's coming to downtown Grand Rapids any time soon - make sure you pay whatever parking fee you need to park -- especially if you're parking in the parking lot next to the Holiday Inn downtown.
WZZM has a story about a young lady, Marie Coin, who parked there last weekend and saw a sign that said to text three letters to a number to get info on parking.  She did, but after a few minutes of waiting for a text back, she and her friend (who also parked in the lot) decided to walk around downtown for the World of Winter GR. It wasn't until she got back to her car that she realized she would soon hate the word "Barnacle".
You see, "Barnacle" in this story is a giant yellow suction cup thing they put on your car when you don't pay your parking fee. It's like a boot, but electronic and much easier to take off as the owner of the car once you pay the HUGE fine that's associated with it.  It's how Air Park, the company that's partnered with the Holiday Inn to help control parking, regulates their lots and makes sure you don't just park for free.
As the WZZM story says, when Marie got back to her car, she realized she had a "Barnacle" on the windshield and had to pay $400 to get it off her windshield so she could drive home. The company says you get $200 back once you drop the "Barnacle" off in what looks like a book return drop-box in the driveway of the library. Still, not paying the parking fee will cost you $200!
By the way, the parking fee for the lot when you do pay it is only $2 an hour.
In comparison, a fine for not paying at a meter will only cost you $20 from the city... And while not paying isn't the way to go, the punishment is so much cheaper from the city.
According to WZZM, the Holiday Inn started partnering with Air Park last spring and added parking enforcement in the fall. If this had been like a usual year, we'd have realized "things were a-changin'" at the Holiday Inn parking lot during one of the many festivals we all attend in the summer. Instead, we're finding out with a few people's costly mistakes this winter.
WZZM reports the Holiday Inn GM said they only spilt the $2 with Air Park, not the $200 fine. I feel like Air Park could lower their fines a bit, at least until it becomes more common knowledge (during a pandemic that has changed all of our routines) that the lot owners are very serious with parking enforcement. I saw a story from Houston where the university is using Barnacles and only charging $75 to unlock, plus whatever else you owe. That's still a lesson-learned fine.
Here's the real reminder: parking in downtown Grand Rapids isn't free, unless it's a meter after 6 p.m., so make sure you pay your fee.
Below is a video that the company that developed the Barnacle Parking Enforcement System did with the City of Redding, Penn., but will help you understand the process - in case it happens to you.
Check Out This Mario-Lovers Dream Offered on Airbnb