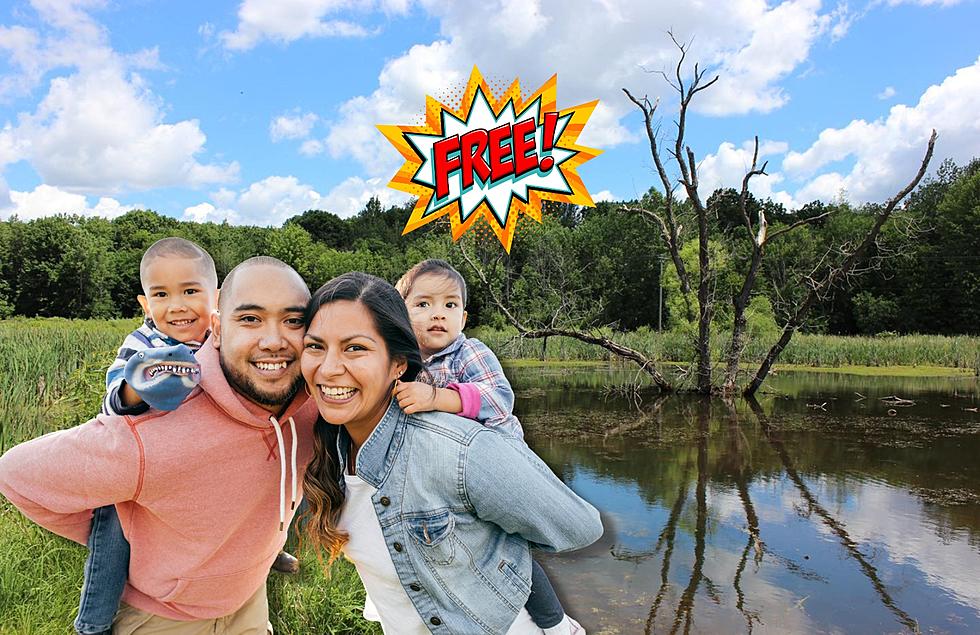 Grand Rapids Nature Center Celebrating Earth Day With Free Admission In April
Blandford Nature Center / Canva
April is really the start of getting out of your house and shaking off the dust from a long West Michigan winter. And this April in celebration of Earth Day, one Grand Rapids nature center is inviting you to get out and stretch your legs in their 264 acres of forest for the entire month of April.
Why is Earth Day celebrated in April?
According to the Earth Day founders, In the decades leading up to the first Earth Day, Americans were consuming vast amounts of leaded gas through massive and inefficient automobiles. So, conservationists wanted to find a day to fight back on the pollution they saw effecting our planet.
In 1969 after a devastating oil spill, Senator Gaylord Nelson decided to lead the charge to not only clean up oil in it's current leaded state, but to encourage people to plant trees to offset pollution.
When they finally settled on the day being April 22nd, they did so because it was a weekday falling between Spring Break and Final Exams that year, and they wanted to maximize the greatest student participation.
In the 1990s, the movement picked up even more and now today we celebrate Earth Day nationwide every year by planting trees, and appreciating nature. It's the largest non-secular celebration in the world, celebrated by more than a billion people every year as a day of action to change human behavior and create global, national and local policy changes.
What is the Blandford Nature Center doing to celebrate Earth Day?
The Grand Rapids nature center is opening their doors for free for the entire month of April, in honor of Earth Day.
Normally, admission is only $3, but they want to encourage West Michigan residents to come enjoy their 264 acres of forest to celebrate. (However, you can always make a earth day donation if you're feeling extra festive.)
Not only will your free admission get you in the doors, it will also give you opportunity to check out several community events including Yoga, story time in the woods for the kiddos, and specialized classes / workshops on things like mushroom hunting, and more.
You can check out their community calendar to plan your visit. (some events require registration, so make sure you check before you go.) If you have any questions you can contact them at registrar@blandfordnaturecenter.org or call (616) 735-6240.
A Nature Lover's Dream, This Huge Kalamazoo Property is Selling for $1.8 Million
Hiking trails, lakefront property, multiple barns, and more make up this Kalamazoo property currently on the market for nearly two million dollars.