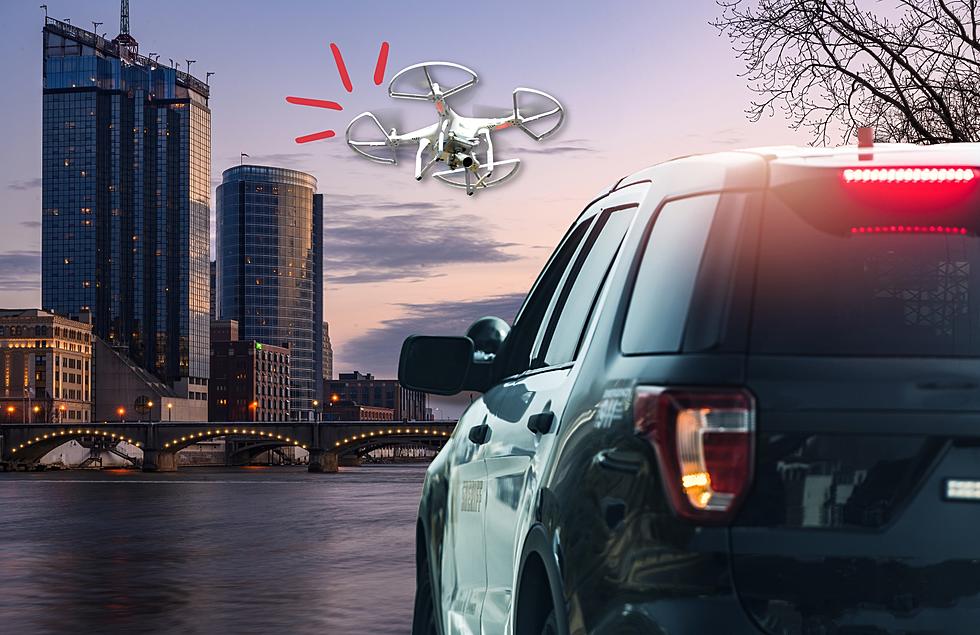 Keep Your Eyes on the Sky: Could GRPD Be Getting Drones?
Canva
It seems like more and more we're seeing drones used in every day life. They can be helpful in all sorts of professions, as well as a great way to capture a point of view we'd normally never see.
They're also extremely helpful in emergency situations. In fact, if you didn't know, the Grand Rapids Fire Department currently uses drones to help them see the tops of buildings to see how safe it it is to enter, etc.
And now another emergency service in Grand Rapids is considering using drones, but there's some pushback from the public.
On Tuesday during their meeting, the public safety committee voted to move the proposal on to the full city commission for a vote, and then ultimately a public hearing. But some groups are concerned about how they may be used, particularly against minorities.
However, the Grand Rapids Police Department (GRPD) laid out a list of intended uses of the devices at the meeting, which included:
Certain large-scale events
Crash and crime scene reconstruction
Mass shootings/mass casualty scenarios
Natural disasters
Similar emergencies requiring thermal imaging
Water rescues
They also say that the drones could help them significantly cut staffing costs, potentially saving the department approximately $12,000 each year.
One group however came forward, saying they aren't sure that this technology is the best for the community. Defund the GRPD came out against the effort on Facebook ahead of Tuesday's public safety session.
They are still debating, and the topic will eventually be brought up for public comment soon. So, while it's still up in the air as to if this will happen: you may see drones in the air sooner rather than later in Grand Rapids.
Michigan's (and America's) First Police Dispatch, Belle Isle