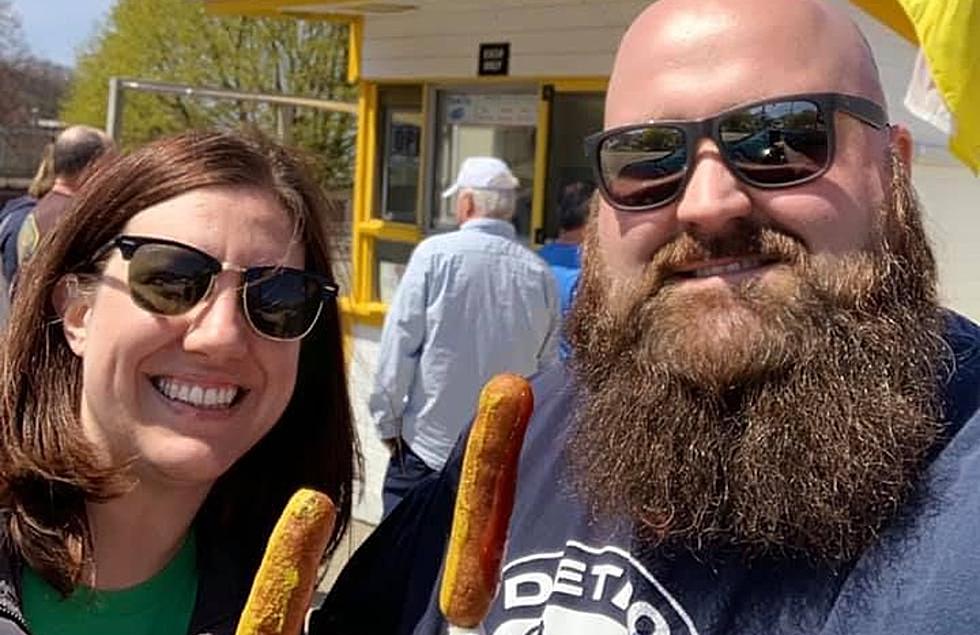 You're Not From West Michigan If You Haven't Eaten These 5 Iconic Foods
Credit: Big Joe Pesh
In my opinion, you're not from Michigan if you've never had a Vernors.
I would also add that you need to try
Faygo (Rock & Rye is the best)
Better Made Chips (BBQ is my favorite)
Bumpy Cake
Detroit Style Pizza
Coney Dog
Paczki (Raspberry or Apple are my favorite)
White Castle Slider
Bells Oberon
Each part of Michigan has their own thing that you got to try.
For The Upper Peninsula it's a Pasty:
For Detroit it's A Coney:
or Detroit Style Pizza:
But what is West Michigan known for?
You're Not From West Michigan If You Haven't Eaten These 5 Iconic Dishes
These five items are just a few of the iconic dishes that everyone in West Michigan knows about.
Cottage Burger
You can find the Cottage burger at The Cottage Bar & Restaurant
Served on a dark rye bun, smothered with green olives, lettuce, tomato, bacon, Swiss & American cheeses, and a signature hickory smoked mayonnaise.
Fricano's Pizza
Since 1949 Fricano's has been serving up some amazing pizza in West Michigan.
Fricano's Pizza Tavern is an Officially inducted member of Pizza Magazine's Pizza Hall of Fame.
Cosmik Fries
Cosmic fries can be found at HopCat.
They original location is in Grand Rapids but is now found around Michigan and other Midwest cities.
Pronto Pup

You need to head out to Grand Haven to try a Pronto Pup.
I recommend getting it with both Ketchup and Mustard
Make sure you bring cash because that's the only form of payment they take
Yesterdog
Some of the most popular dogs they serve up are the "Yesterdog" and "Ultradog"
Yesterdog is located on Wealthy Street in Grand Rapids.
I stand by these iconic foods, but is there one you feel should have made the top 5?
Send me an EMAIL so I can check it out.
50 Newish Restaurants & Bars In West Michigan You Should Check Out
These are newish restaurants and bars people in west Michigan recommended for good food and drinks.
The 10 Best Places To Get Chicken Tendies In West Michigan
I call them chicken tendies but you can call them whatever you like. I ask people in West Michigan for the best places to chow down on some chicken tendies and these are the 10 best places according to them.
Here's Who Serves Up The Best Cinnamon Rolls In West Michigan
Looking for something to tame your sweet tooth? Check out the best places to get a Cinnamon Roll in West Michigan.