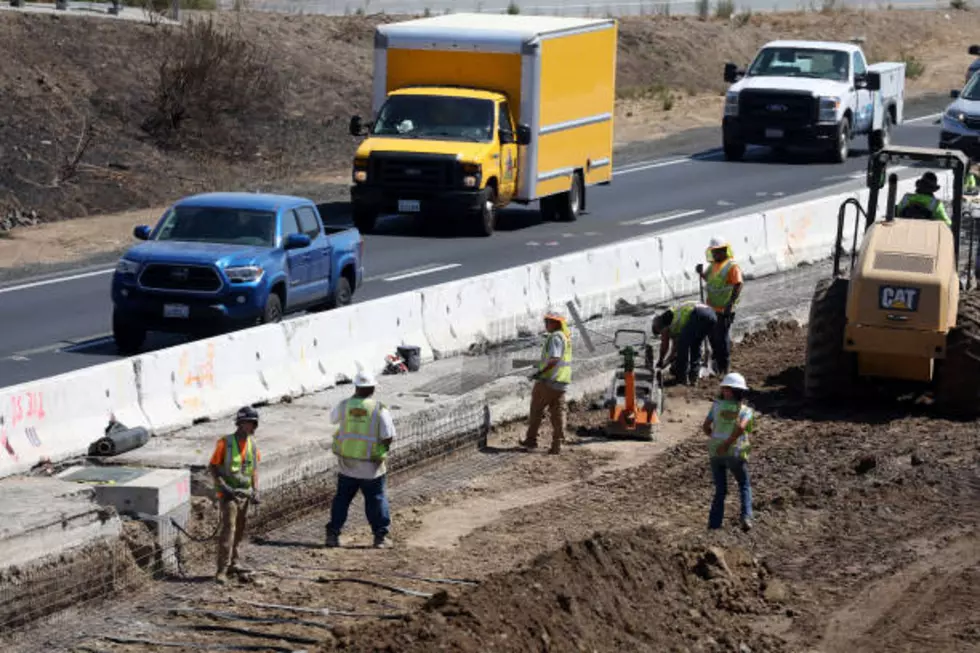 Where's the New Ramp From M-21/Fulton to EB 96? Not Happening for A While
Justin Sullivan/Getty Images
For whatever reason, when I-96 was built, they constructed an entrance to Westbound I-96 but no entrance to eastbound. Doesn't make sense, does it? It's been that way for years, but finally, as the state began "fixing the damn roads," one of the projects was to add that much-needed ramp. Ah, ah, ah...not so fast. They did begin construction, but suddenly seem to have stopped. What happened?
Drivers had anticipated that it would be completed by now, but things didn't go as planned for the Michigan Department of Transportation and work has been suspended until sometime next year.
Fox 17 reported John Richards, MDOT spokesperson said:
Our initial soil samples weren't as revealing as expected as the location of the planned ramp contained intermittent areas with unstable soils. So, that means more time for planning and getting more materials needed to stabilize the ramp area. To be on the safe side, we put it on hold for this spring. We buttoned it up for the season and put it back the way it was.

 
Well, that's a lane crusher.
If you're on Fulton/M-21 and hoping to get on Eastbound I-96, you have to either get on Westbound I-96, get off on the Northbound Beltline, do a Michigan turn to Southbound and then quickly take the Eastbound entrance to Eastbound I-96. Totally crazy and confusing, huh? It's been that way for years, and now it looks like it will be that way a lot longer.
Well, the good news is that all lanes are open on eastbound I-96 at Fulton Street and Fulton lanes are open as well, so there's that.
As they say, wait til next year!
READ MORE: Things About Michigan That Shock People
When we moved here, I was shocked by a few things I'd never seen anywhere else. Including: