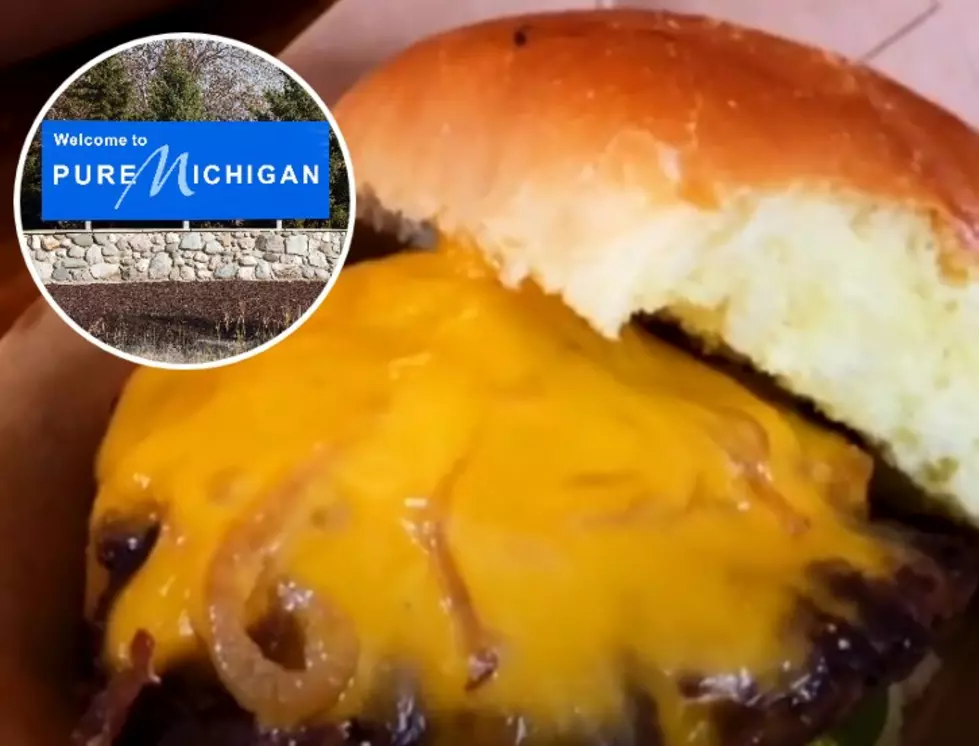 Michigan's Favorite Cheeseburger Is Made In Detroit
wellesenterprise & Visit Detroit via YouTube
A great cheeseburger is one of life's greatest pleasures. Almost every Michigan meat eater has a favorite spot to grab a thick juicy cheeseburger with all the fixings - but there is one spot in Detroit that reigns supreme.
It would be fun to eat your way through Michigan to determine your number one cheeseburger choice, but that could get expensive and no one has time for that anyway. The good news is, that the folks at Yelp have done the work for us.
Michigan's favorite cheeseburger was determined by Yelp user reviews that mentioned the word' cheeseburger'. Additional factors that determined the best cheeseburger in every state for 2022 include
Total volume and ratings of reviews mentioning 'cheeseburger' between January 1, 2022, and July 15, 2022. This list looked at businesses in the United States. All businesses were marked open on Yelp as of July 27, 2022. When available, all businesses on this list have a passing health score as of July 27, 2022.
So thanks to all of that science stuff - we now know that Michigan's best cheeseburger is served at (drumroll please) Green Dot Stables located at 2200 West Lafayette Boulevard in Detroit.
Here are just a few Yelp reviews, believe me - after you read them you will want to check out Green Dot Stables ASAP. If the reviews don't convince you, the video below will. This place looks so cool.
I see a road trip in my very near future. Have you already been to Green Dot Stables? If you have, please share your experience with me, I would love to hear about it.
UP NEXT: 25 Best Burger Joints in Michigan
MORE TO EXPLORE: Michigan Restaurants Featured On The Food Network
Where to Find the Best Milkshakes in Michigan