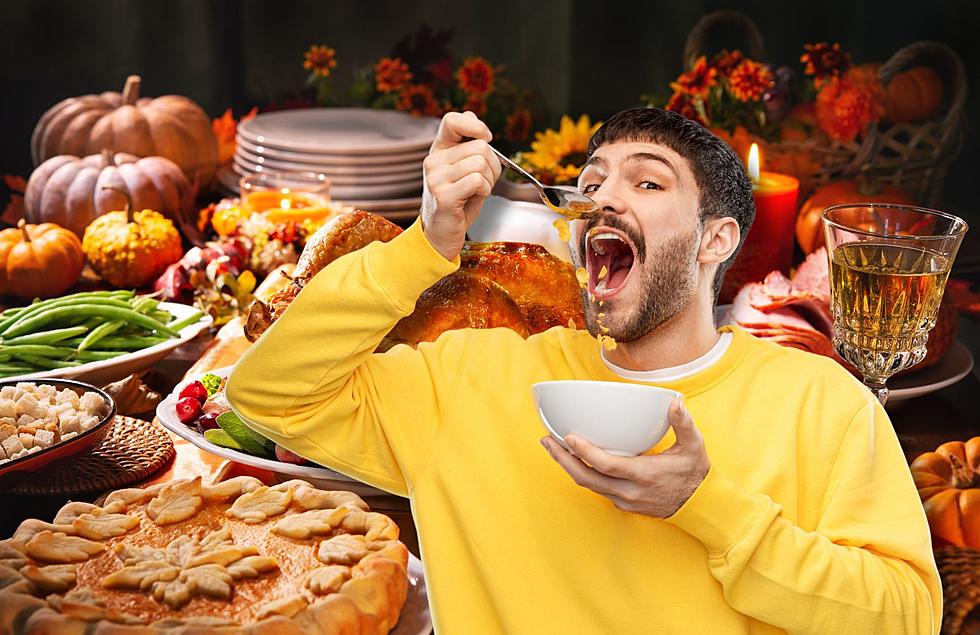 Do You Agree With Michigan's Favorite Thanksgiving Side Dish?
Canva
Thanksgiving is here!
A day for giving thanks and eating good!
Will you be making Michigan's favorite side dish for your Thanksgiving dinner?
Campbell's Second Annual 'State of the Sides' Report
Campbell's released its 2023 State of the Sides report for the second year in a row.
The Takeout shared that,
"The Thanksgiving-themed data comes from a survey of 5,000 Americans (conducted in partnership with market research company OnePoll), and the results reveal how we're thinking about side dishes this holiday season."
Also, Campbell's found that,
67% prefer side dishes to the entrée, which is up by one percent from last year's report
The most popular side dishes this year are mashed potatoes, stuffing/dressing, mac and cheese, yams/sweet potatoes, and green bean casserole
Sides help make your meal unique – 66% say that sides are a way to bring cultural heritage to the Thanksgiving table
Nearly 6 in 10 Americans will celebrate Friendsgiving in 2023.
What Is Michigan's Favorite Thanksgiving Side Dish?
You may agree or disagree with what The Takeout and Campbell's information shared.
According to the study, Michigan's favorite Thanksgiving side dish for 2023 is Mashed Potatoes!
Michigan is not alone in its love for mashed potatoes. The following states also love mashed potatoes, too.
Oregon
Nevada
Idaho
Utah
Montana
Wyoming
New Mexico
Texas
North Dakota
South Dakota
Nebraska
Kansas
Minnesota
Iowa
Kentucky
West Virginia
Pennsylvania
Rhode Island
New Hampshire
Massachusetts
You can see the full report here.
When to Start Thawing Your Thanksgiving Turkey in the Fridge
Plan ahead! This is when you should start thawing out your Thanksgiving turkey in the fridge in 2023.
Gallery Credit: Travis Sams
10 Thanksgiving Foods You Shouldn't Give Your Dog
10 Thanksgiving Foods You Shouldn't Give Your Dog
Gallery Credit: Bejay Lindseth