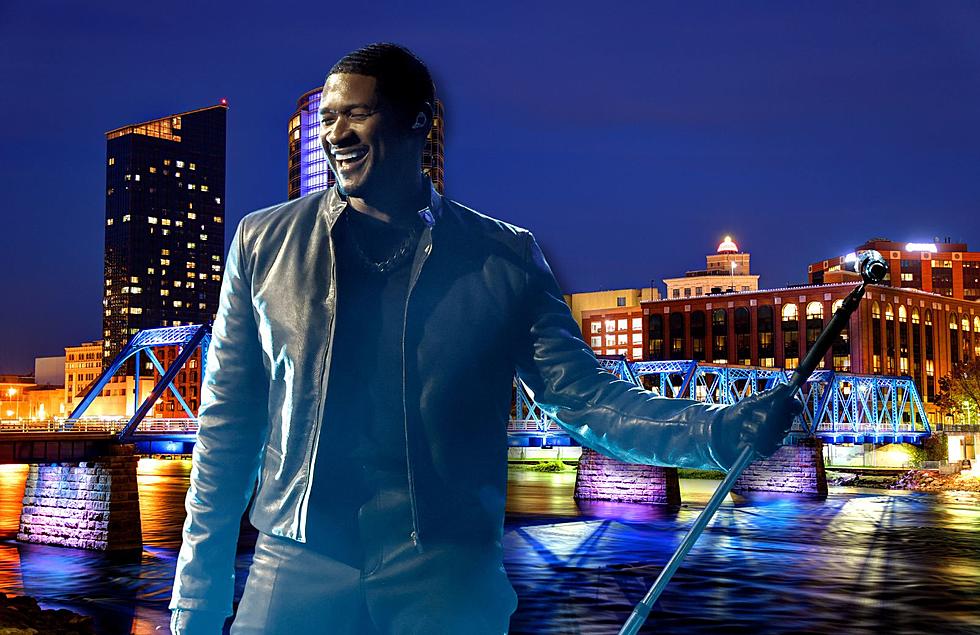 Do You Remember When Super Bowl Performer Usher Had His Show In Grand Rapids?
Canva
Football's biggest night just got better!
We have all asked for this! They FINALLY made it happen!
Bring out your best 2000s outfit!
Usher Super Bowl
On Sunday, Usher is headlining the 2024 Super Bowl Halftime Show presented by Apple Music.
The big day is happening on February 11th, 2024.
Billboard shared that,
"The iconic singer from Atlanta will take the stage at Allegiant Stadium in Las Vegas, the first time the big game will take place in that city."
In a statement, Usher shared how he feels about this momentous occasion.
"It's an honor of a lifetime to finally check a Super Bowl performance off my bucket list. I can't wait to bring the world a show unlike anything else they've seen from me before. Thank you to the fans and everyone who made this opportunity happen. I'll see you real soon."
According to Billboard, Jay-Z also said how excited he is for Usher to perform on football's biggest night.
"Usher is the ultimate artist and showman. Ever since his debut at the age of 15, he's been charting his own unique course. Beyond his flawless singing and exceptional choreography, Usher bares his soul. His remarkable journey has propelled him to one of the grandest stages in the world. I can't wait to see the magic."
Usher Grand Rapids
Do you remember when Usher performed in Grand Rapids?
If not, let's take a trip down memory lane!
The year was 1998.
On July 14th, Usher was on Janet Jackson's 'The Velvet Rope Tour' at Van Andel Arena.
MTV shared
"Besides nailing down two number one hits with "You Make Me Wanna" and "Nice and Slow," Usher has now scored the opening slot for Janet Jackson's upcoming Velvet Rope Tour."
I do not think that Usher has been back since then!
There are so many people who remember the show happening, including having a ticket stub and concert t-shirt.
Do you remember this concert? Would you want them to come back?
Top 10 Best R&B Songs To Smoke To
Whether it's 4-20 or not, there are folks out there who like to...let's say "partake" once in a while. For those midnight tokers, here's a list of R&B classics you should add to your playlist.