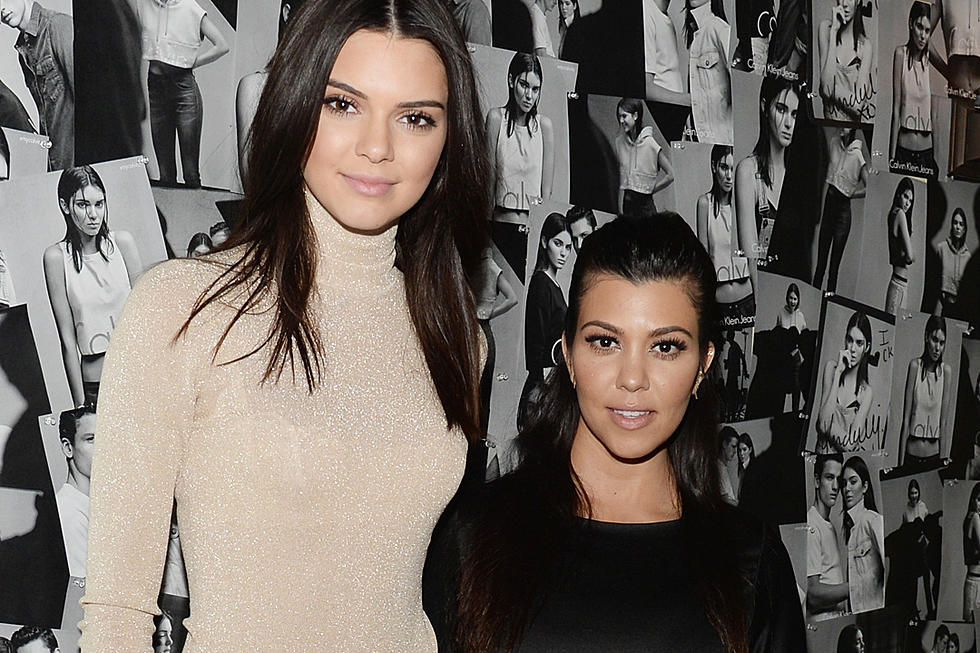 Kendall Jenner Encouraged Kourtney Kardashian to 'Just Try' With Travis Barker
Chris Weeks, Getty Images
Kendall Jenner revealed the simple and effective relationship advice she had for her big sister Kourtney Kardashian ahead of her relationship with Travis Barker — "just try."
The supermodel spilled the tea to People during a recent interview and said that she championed the longtime friends taking the next step in their relationship.
"I always had a feeling and I would encourage her," Jenner explained. "Every day I'd be like, 'Just do it, just try! Just try.'" She went as far as to claim she had a "secret psychic ability" to sense that there was something there. Clearly, she knew Kardashian and Barker's chemistry was off the charts.
"Cause they were really good friends for so long," she added. "Just try, take it to the next level, what's it going to hurt?"
Kardashian confirmed that Jenner had been cheering on the relationship "for years" and added that her sister referred to Barker as "so fire."
It's pretty safe to say that her advice was worth listening to.
After all, the couple has been happily together for a while now. Relationship rumors linked them in early 2021, but they waited until Valentine's Day to debut their romance on Instagram.
Revisit the simple but effective relationship reveal below:
Since then, the pair has become a fixture in the media.
Kardashian and Megan Fox made headlines while welcoming Barker and Machine Gun Kelly to the stage at the 2021 MTV Video Music Awards. Fox, who is engaged to MGK, referred to the pop-punk performers as their "future baby daddies."
The reality TV star revealed that she and Barker were engaged and shared a couple photos from their romantic, beachside proposal on Instagram in October.
"Forever," she simply captioned the loved-up pics. Check them out below:
Kardashian and Barker celebrated their love with an unofficial wedding ceremony in Las Vegas after the 2022 Grammys earlier this month.
TMZ broke the news about the late-night ceremony. However, Kardashian later confirmed that they did not have a marriage license to make it official in a post on Instagram.
"Once upon a time in a land far, far away (Las Vegas) at 2am, after an epic night and a little tequila, a queen and her handsome king ventured out to the only open chapel with an Elvis and got married (with no license)," she captioned photos from the event.
"Practice makes perfect," Kardashian teased.
Check out the photos below:
Hopefully Jenner can play a special role when the duo walks down the aisle with a marriage license.
Celebrity Couples Who Secretly Got Married