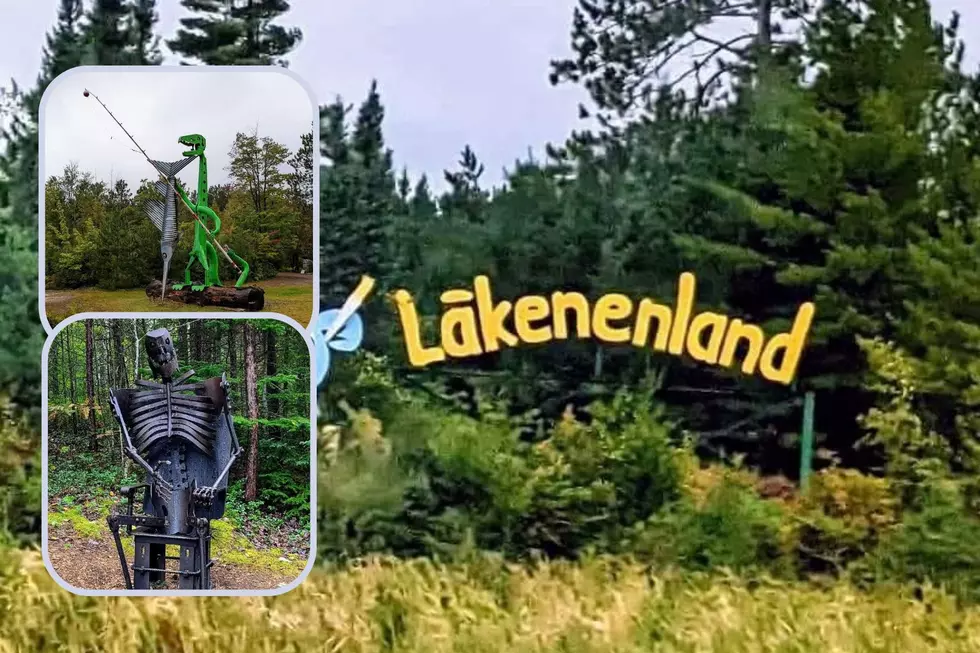 Did You Know There's a Free, 24 Hour Sculpture Park in Marquette?
Via/ Canva, Via/ Michelle Rogan
If you've visited Michigan's U.P., you may not have known about this free sculpture park tucked away in Marquette.
The other day, while scrolling endlessly on Facebook, I came across a post from a woman named Michelle Rogan that included pictures from her recent visit to Lakenenland Sculpture Park.
About the Park
The sculptures were created by a man named Tom Lakenen. For the past 25 years, Tom has created over 100 sculptures using scrap iron. Aside from the sculpture park, Lakenenland also offers:
A playground for the kids
A bog walk
Two fishing ponds
And more. You can see everything the park has to offer here.
I reached out to Michelle Rogan to see if she would be okay with me using her photos and, she is! So, here's a quick peek at a few of the incredible sculptures at Lakenenland Sculpture Park:
A Quick Look at the Lakenenland Sculpture Park in Marquette
If you're planning on visiting the U.P, you might want to keep an eye out for this unique park
According to its website, the park is free to attend and open 24 hours a day. Dogs are welcome, as long as they're kept on a leash. And, snowmobiles are welcome, too, which you might need if you plan on visiting during the winter.
You can find the exact address and more information on Lakenenland's website.
Love sculpture parks? There are plenty around. Check out this one in Illinois:
Check Out These Stunning Sculptures at the Morton Arboretum in Illinois
Human + Nature is set to run through March of 2023. Have you seen these towering sculptures in person?
Weird Sculptures Spotted From Michigan Roads