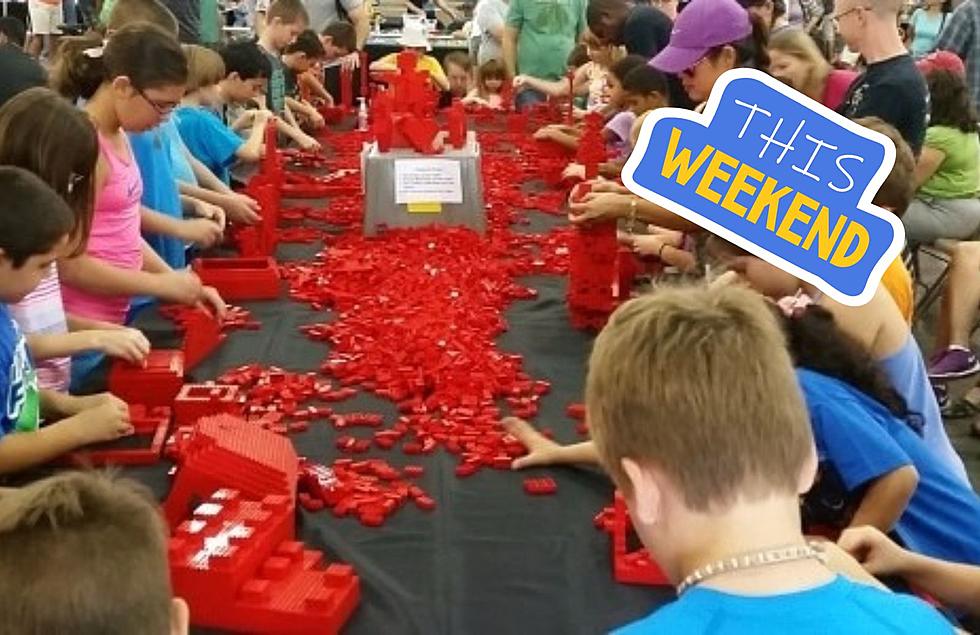 Lego Lover's Dream: Brickworld Expo Comes To Grand Rapids This Weekend
Courtesy of Brickworld / Canva
Lego building bricks have been one of the most consistently popular toys for kids over the past 50 years. So much so that some adults and children have found find themselves building sets and creative original pieces from their imaginations for their entire lives.
While the toys were originally released in the 1930's, the US got our first taste of the toys around 1971 and we've had an obsession with them ever since.
So whether you're an adult or kid who loves to get creative with these colorful bricks, there's an event happening in West Michigan this weekend that you absolutely do not want to miss.
The Brickworld Expo is coming to Grand Rapids for the first time this weekend. If it sounds like your kind of thing, you'll want to make your way to Devos Place in Downtown Grand Rapids on Saturday and Sunday.
Families will have their chance to see 50,000 square feet of original creations and layouts. They'll have the opportunity to build at LEGO and DUPLO play stations. Plus, they're offering interactive exhibits and numerous vendors as well at the event.
Some of the things you may see include giant spaceships, castle and train cities, pop culture and movie creations, classic art, and even some super amazing working LEGO machines like the Great Ball Contraption.
They'll also have a special VIP night on Friday night for superfans who want to get a sneak peak of the event before it kicks off on Saturday morning.
So whether you're looking to play, buy, or get inspired, this event is perfect for the entire family. If you're interested in stopping in this weekend, you can get details and buy tickets in advance on their website.
14 Surprises You'll Find at the LEGOLAND Hotel in Goshen New York
A stay at the LEGOLAND hotel comes with some surprising perks. Whether you're planning a stay or just curious about what's behind those brightly-colored windows, scroll down to discover some of the best surprises waiting inside.