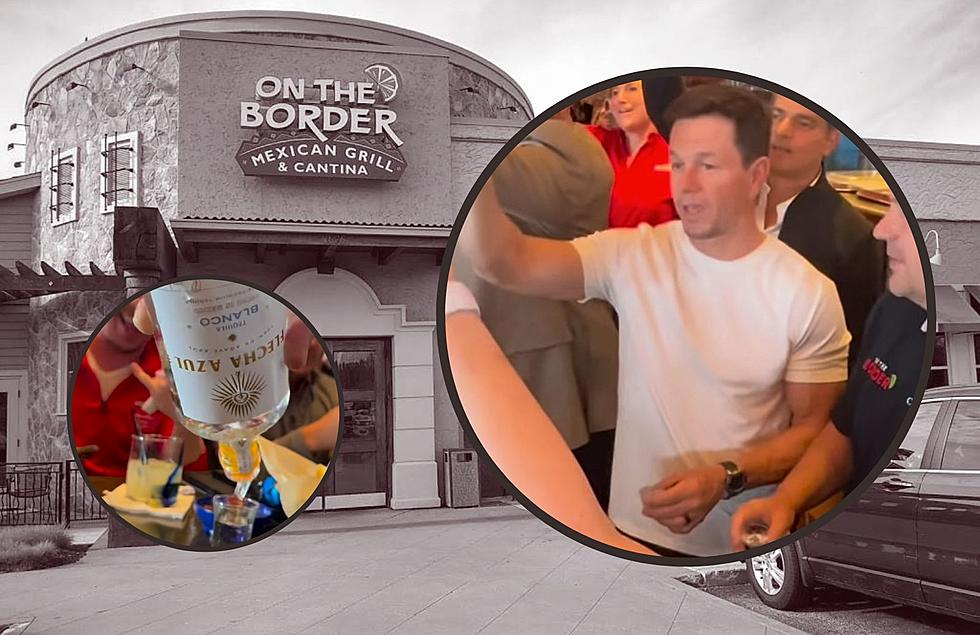 Why was Mark Wahlberg at On The Border in Grandville?
Canva/Mark Wahlberg on Instagram
Imagine walking in to one of your favorite restaurants and seeing a huge celebrity behind the bar, pouring shots and margaritas for everyone. Seems unbelievable, right? It happened for some lucky people at On The Border in Grandville when musician, actor and business owner, Mark Wahlberg showed up to pour some shots and drinks.
I would have expected to see this happen at his own Wahlburgers restaurant in downtown Grand Rapids, but instead he skipped it to promote something a little different.
Why was Mark Wahlberg at On The Border in Grandville?
According to a post made on his own instagram account, Mark Wahlberg has been visiting different places to promote his Flecha Azul Tequila.
He stopped at a few super markets and stores in New England to promote the liquor, but the third stop he made yesterday was in West Michigan.
Mark Wahlberg rolled up to help promote a nationwide drink special that On The Border is offering for Cinco De Mayo this year, a Marky Marg that is made with Flecha Azul.
But, Mark wasn't there just for a few photo ops, he came to serve. Literally. After they showed him the sign they have in store promoting his new drink, he jumped behind the bar, and started mixing drinks and pouring shots for everyone who was lucky enough to be hanging out there randomly on a Tuesday afternoon.
After a group shot, just as quickly as he arrived, he was gone in the blink of an eye to go do more awesome Mark Wahlberg things, we assume.
What an awesome experience for everyone who happened to be there, and hey maybe next time you're in town you'll stick around for a few beers, or at least a concert.
View this post on Instagram
These Are Five Of West Michigan's Favorite Diners
If you live in West Michigan or are just visiting these are some of the favorite diners you should check out.