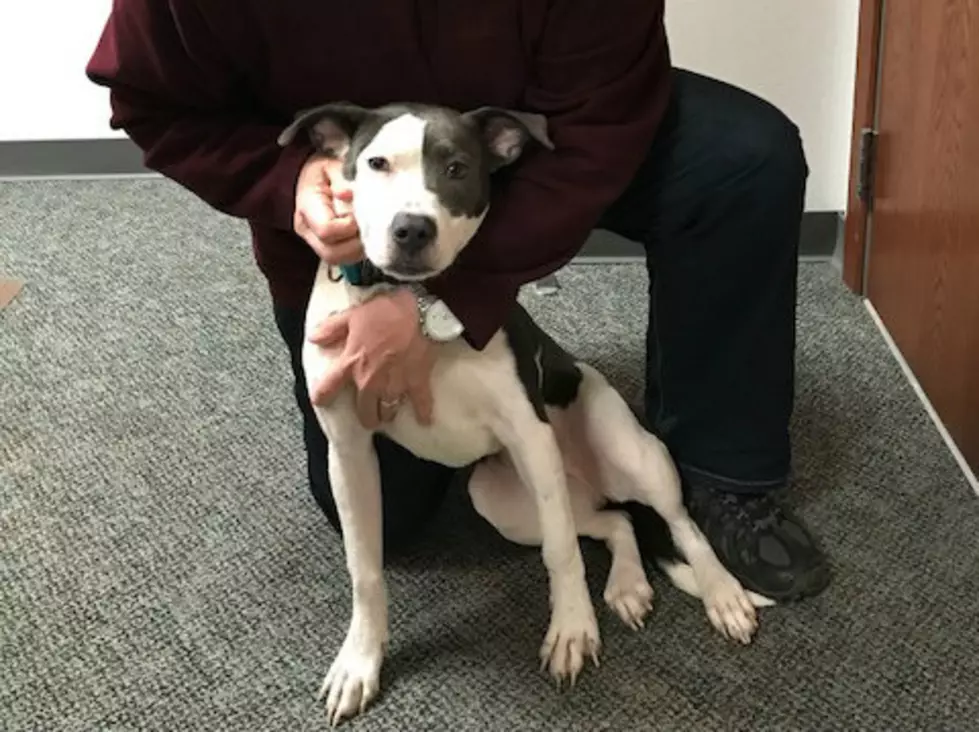 Meet Hector – Christine's Pet of the Week!
Andy Rent/TSM
Hector is a 1-year-old male American Staffordshire Terrier mix who is excited to go to a new home with his new family! He's up for adoption now at the Humane Society of West Michigan.
Hector is a sweet dog who gets along with both male and female dogs and is currently kenneled with a female dog. He can be cautious in new situations and would do well in a laid back home that would give him time to adjust to his new surrounding and would also give him the walks and playtime that he loves! Hector is super playful and energetic so make sure you'd be able to give him the attention that he so deserves.
In honor of Superbowl 52, the Humane Society is having an adoption special Adopt Your MVP starting Sunday, the 28th and will continue through Superbowl Sunday (2/4). During this time all adult cats (5 months and older) will be FREE to adopt. Adult dogs (5 months and up) will be reduced by $52. Puppy and kitten adoption fees will not be reduced.
Don't forget that every Monday (4p-5p), through October, the Humane Society of West MI will be hosting Reading Between Friends. The animals can use companionship and attention so anyone interested in reading to them can sign up!
It's open to ages 5-16 but adults can participate too. Youth 5-16 years old may read to cats, youth ages 12-16 years old may read to dogs. Cost is $7 per family each time and pre-registration required as spaces are limited. Students under 7 must be accompanied by an adult. You can sign up and get more info here.