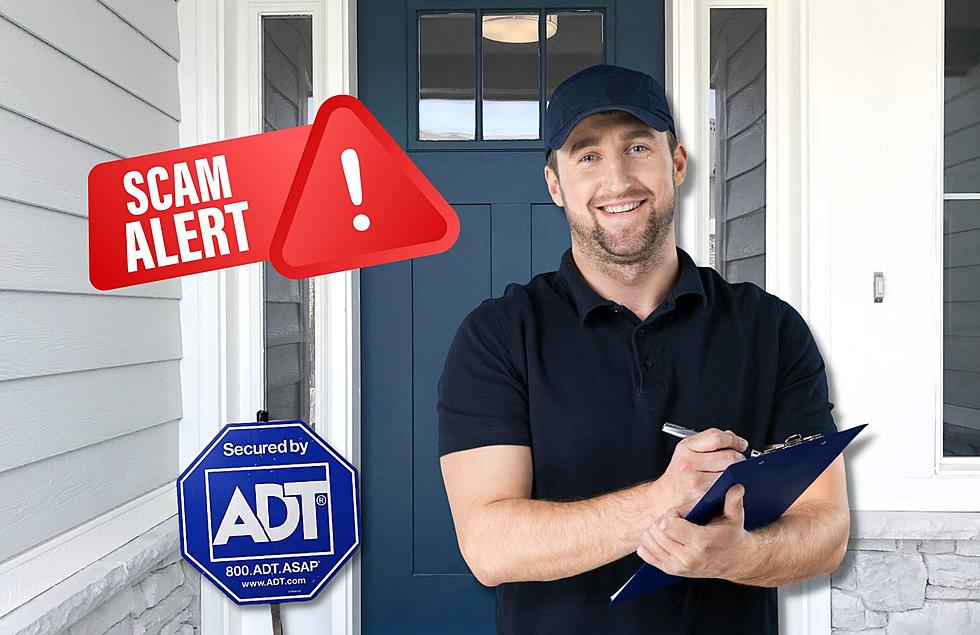 Don't Fall Victim To The Latest Home Security Scam To Hit Michigan
Getty Images / Canva
Maybe it's just me, but lately it feels like I've had more people knocking on my door than ever in the last few weeks.
I've been meaning to buy one of those 'no soliciting' signs to hang up to keep them at bay, but for now I'm thankful I didn't answer the door. It turns out, odds are good that they may have been there just to scam me.
According to Michigan Attorney General Dana Nessel, there is a new scam in Michigan that is coming right to your front porch.
A new report released from his office is warning people in Michigan to do their homework before they trust anyone coming to their door to sell an extremely popular home security system.
They will claim to be a representative of the company ADT, who sells and installs home security systems, and that they want to sign you up for the service. But, it turns out, they're just trying to scam you.
There have been reports of individuals showing up at homes and claiming to work for ADT, a contractor hired by ADT, or a company that allegedly purchased ADT. Typically, they will have no uniform or ADT identification. The point of the scam is to get the homeowner to sign up for a new service.
So how do you know if the person at your door is legit or a crook? ADT is aware of this problem, and has issued a few steps you can take to make sure the person at your door is legitimate.
ADT Solutions Advisors or ADT Authorized Dealers will carry proper company-issued identification.
To confirm a ADT Solutions Advisor is really affiliated with ADT, ask to see their official identification. If they don't show it, don't believe them.
When in doubt whether ADT or an ADT Authorized Dealer was sent to upgrade or test your alarm system, call 800.ADT.ASAP before you let them in your home.
Do not sign any documents without a thorough review.
So be careful before you trust that seemingly friendly face at the door, because they could be someone just trying to scam you in the name of safety and security, which is really the worst.
LOOK: The biggest scams today and how you can protect yourself from them