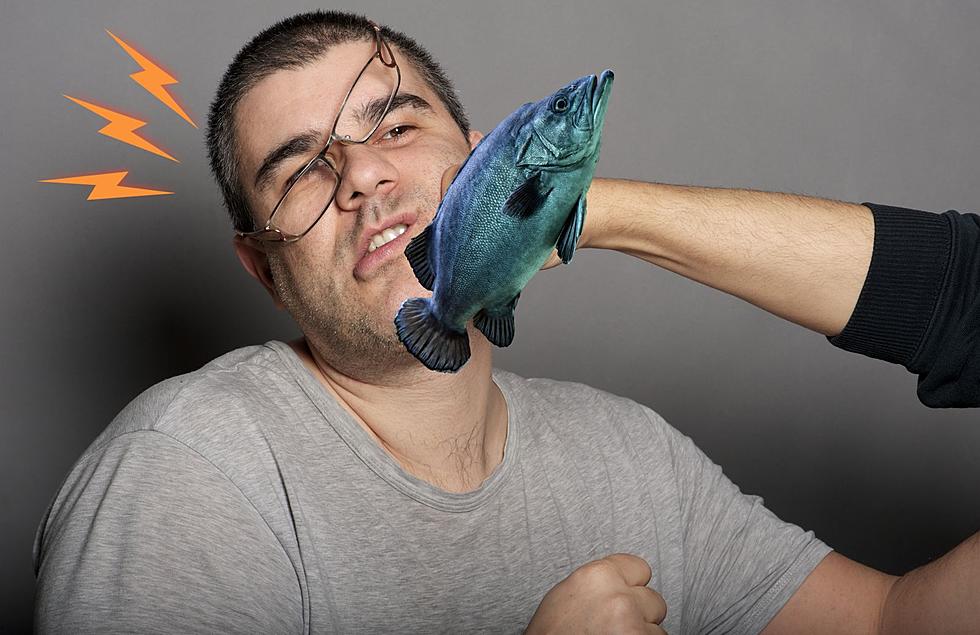 Michigan Man Arrested After Assaulting Someone With A Frozen Fish
Canva
Some people say that reheating fish in the microwave is an act of aggression in the workplace, but that is nothing compared to this insane story.
A Michigan man is currently facing charges after he allegedly assaulted a Warren Market worker with a four-pound frozen fish.
And you may be asking yourself, "How does someone get to the point in which they use a frozen fish as a weapon?". Good news, we have (some) of the details.
It all started when MD Job Hussain walked up to the fish counter at Desi Fruit Market on April the 2nd, hoping to grab something for himself, I'd assume.
However, he wasn't aware of the holiday, which had changed the counters hours temporarily.
According to the police report, Hussain allegedly became angry when he was told that the counter had closed at 7pm that evening due to the Ramadan holiday. Clearly, this was a fish emergency and he wasn't going to accept that answer.
His next action however, was where he crossed the line. He grabbed a frozen fish, and assaulted the clerk with it. The four pound frozen hilsa fish packed such a blow, it sent the clerk to the hospital.
Now, Hussain is being charged with one count of aggravated assault. And we can only assume he's banned from the fish counter for life after this ice cold situation.
A Macomb County prosecutor has a stern warning for anyone else who thinks it's a good idea to take your aggression out on someone else for the halibut...
I never thought I'd have to say this, but if you assault someone with a fish in our county you will be prosecuted.
So, just be nice. And maybe find a backup plan in case your favorite fish counter isn't open.
Common Practices That Are Illegal in Michigan