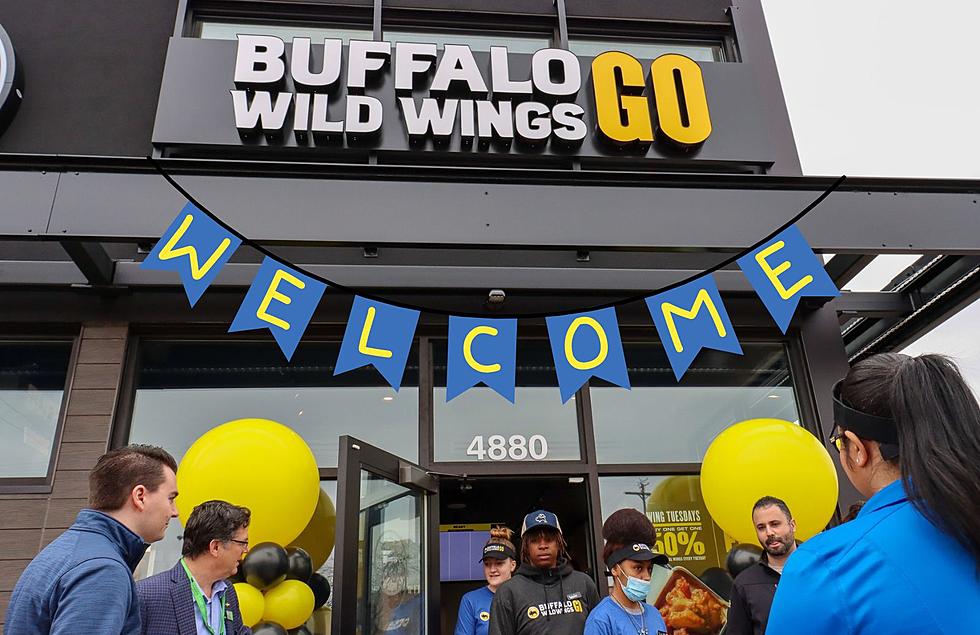 This is Not a Drill: Michigan Just Got Our First Drive-Thru Buffalo Wild Wings
Courtesy of Saginaw Chamber of Commerce / Canva
Listen, there is nothing I love more than wings. Drums, flats, boneless... doesn't matter to me. As long as the sauce is good (and the price is right) you can sell me on one of America's favorite game day foods any time of the year.
But sometimes I'll be honest, I want the sports bar food but I don't always want the sports bar experience. Maybe you just want to enjoy the game from your own recliner, without having to stress about if you can get a table for you and the entire crew. That's where this new Michigan restaurant concept comes in handy.
Buffalo Wild Wings just opened their first Michigan BWW Go location in Saginaw.
What is the difference between the regular B Dubs and the Buffalo Wild Wings Go?
According to their website, it seems like BWW Go is all of the best parts of the dining experience at Buffalo Wild Wings without the chairs. They offer three ways to order. You can call in, use their super convienent app, or just come on in and make an order in person and wait. (although, this option seems to defeat the purpose in my humble opinion.)
They also offer all day happy hour style deals. This tiktok from another location gives you a good idea of what you're getting into
I think this is awesome, and can't wait to check it out next time I'm driving through. After all, wings in the car is the ultimate road trip snack.
Grand Rapids Needs These Popular Restaurants And Businesses in 2023
These are the top restaurants and businesses people in Grand Rapids would like to see open up in 2023.