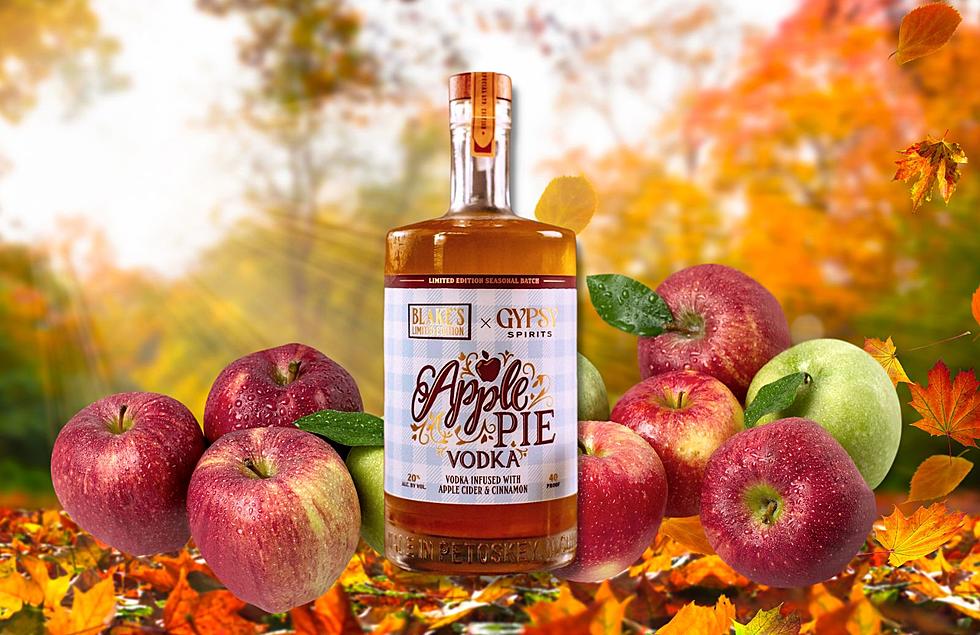 Move Over PSL- Michiganders Are Going To Love This Local Fall Vodka
Blake's Hard Cider / Canva
We're seeing the start of leaves changing colors, and Pumpkin Spice Lattes are now out at your favorite coffee shop, so clearly fall is on it's way. And if you're not quite a PSL basic girly, you can still celebrate in a truly Michigan way.
Imagine sipping on a limited-edition, 40-proof spirit that captures the essence of crisp apples and warm, comforting spices. This delicious concoction is the perfect embodiment of fall in a bottle.
Starting now, you can be among the first to experience this one-of-a-kind boozy creation. Two iconic Michigan alcohol brands, Blake's Hard Cider and Gypsy Spirts are teaming up to bring an Apple Pie Vodka to you.
Don't run to the store to grab it just yet- their Apple Pie Vodka will be available for purchase at all Blake's Tasting Room locations and Gypsy's Tasting Rooms to start.
As we move into September, the spirit will make its way to even more locations across Michigan, including your local Meijer, Total Wine and More, and various other independent retailers.
So, whether you're a fan of Blake's Hard Cider or have a soft spot for Gypsy Spirits, get ready to celebrate the flavors of the season with a sip of their collaborative masterpiece. This fall-inspired Apple Pie Vodka is here to make your taste buds dance with joy!
And if I were you, I'd spike my apple cider with it for the ultimate autumn drink to sip and crunch through the falling leaves.
10 Stops For a Great Fall Colors Road Trip in Michigan
There's no doubt that Fall in Michigan brings us some gorgeous sights. If you're looking to hit the road for a Fall Colors tour, hopefully, this guide will help.
Lies Michiganders Tell Themselves About Fall
Even those of us that say it's our favorite season are lying someway or another.