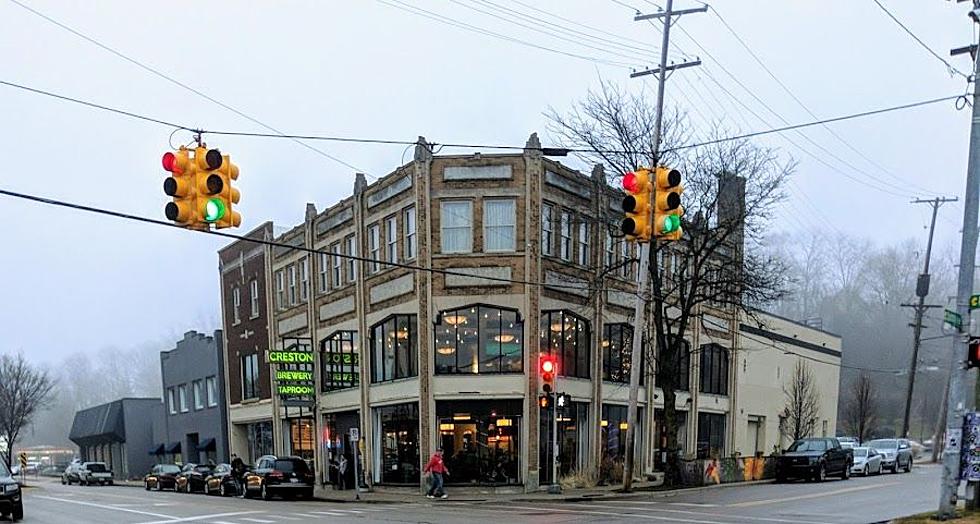 New Grand Rapids Comedy Club Opening Soon!
BJP
After the closing of The BOB along with its longtime comedy establishment Dr. Grins, many West Michigan comedy fans wondered where to turn to next for their funny fix, enter the Grand Rapids Comedy Club.
The Grand Rapids Comedy Club is a new room opening in Grand Rapids for national headline touring comedy. The new club will be operating out of the Golden Age room above the Creston Brewery on the corner of Plainfield Avenue and Quimby Street.
They are kicking off their opening weekend January 14th and 15th with Comedian Erik Griffin. A towering force in comedy, Erik Griffin is an American actor, comedian, writer, and podcaster. He is best known for his work as the mustachioed Montez Walker on the hit Comedy Central series WORKAHOLICS as well as his series regular role in Showtime's I'M DYING UP HERE, executive produced by Jim Carrey. He recently filmed the ABC pilot BUCKTOWN opposite Nicole Richie and the feature film MR. RUSSO was written and directed by Ray Romano.
A veteran stand-up headliner, Griffin performs in venues across the world, but most often can be seen at The Comedy Store in Los Angeles, CA. Griffin's comedy is immortalized on his debut comedy album, TECHNICAL FOUL: VOLUME ONE, his Comedy Central special THE HALF HOUR, in addition to his two hour-long comedy specials titled THE UGLY TRUTH, and AMERIKAN WARRIOR, which are available to stream NOW on Amazon and Showtime respectively.
The Grand Rapids Comedy Club is currently booked sporadically through the winter into the spring. After Erik Griffin, comedians Bret Ernst, James Mattern, Jill Kimmel, Mike Cannon, Maddy Smith, and Michael Ian Black are all set to take the new club. Check out their upcoming events here.
Can You Answer These Trivia Questions About MIchigan?
Michiganders love their state and there are a lot of interesting things to learn about it. Do you know the answers to these Michigan trivia questions?