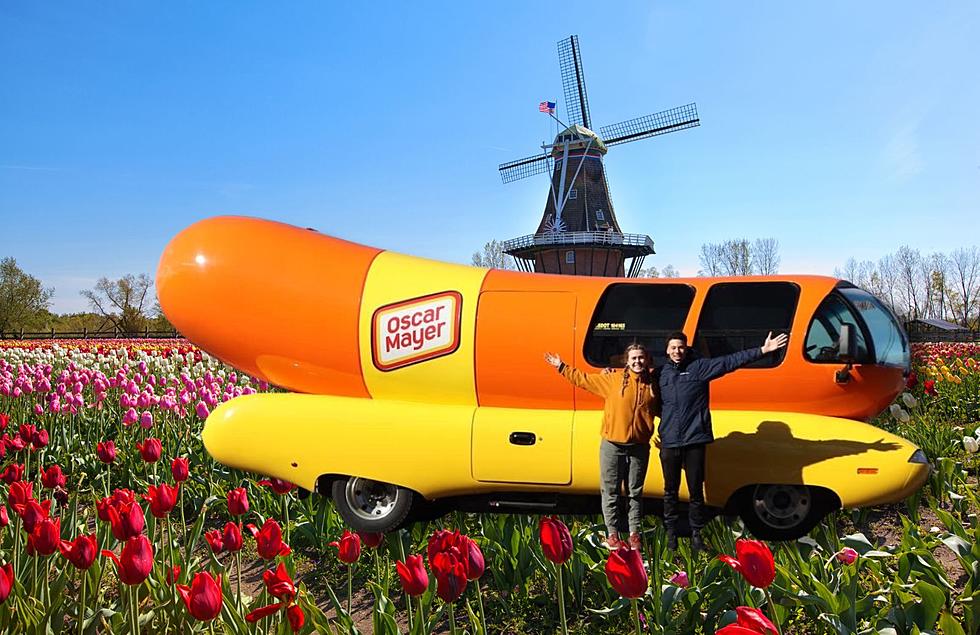 Get Ready to Relish in the Fun: Oscar Mayer Wienermobile Visits West Michigan
Canva / Oscar Mayer on Facebook
The Oscar Mayer Wienermobile is arguably one of the most iconic vehicles in the world. People travel from near and far to see it, and even recently people got MARRIED in front of it. So, you can say it has a few fans even here in West Michigan. But, it's cult following no overnight success.
The Oscar Mayer Wienermobile has been around since 1936. That's when the first Wienermobile was created by Carl Mayer, nephew of Oscar Mayer, and was built on a 1936 Ford chassis by the Gerstenslager Company in Ohio.
Flash forward to today, there are 6 Wienermobiles that travel around the United States, promoting the Oscar Mayer brand. These vehicles are 27 feet long, 11 feet tall, and weigh 6 tons. Shaped like a hot dog, complete with a bun, meat, and condiments, the Wienermobile is hard to miss on the road. With its iconic design and long history, the Wienermobile has become a cherished symbol of American pop culture.
And we're lucky enough that one of those trucks will be making it's way to west Michigan to celebrate the kick off of grill season, as well as having a little fun yet again this year at Tulip Time.
Where can I see the Oscar Mayer Wienermobile this weekend in West Michigan?
It's first stop will be Saturday Morning in Grand Rapids. If you want to see it, you'll want to head down to the D&W Fresh Market at Knapp's Corner (2022 Apple Orchard Lane) from 10am to 1pm to check it out for yourself.
Have fun, and make sure you get your buns out there to see it before it's gone on Saturday.
The 2023 Most Popular Baby Names In Michigan Are...
Names.org
analyzed Social Security Administration data on births and user interest on its website to compile this year's lists of predictions. Let's take a look at the top baby names in Michigan for 2023 and the top names in the past five years.