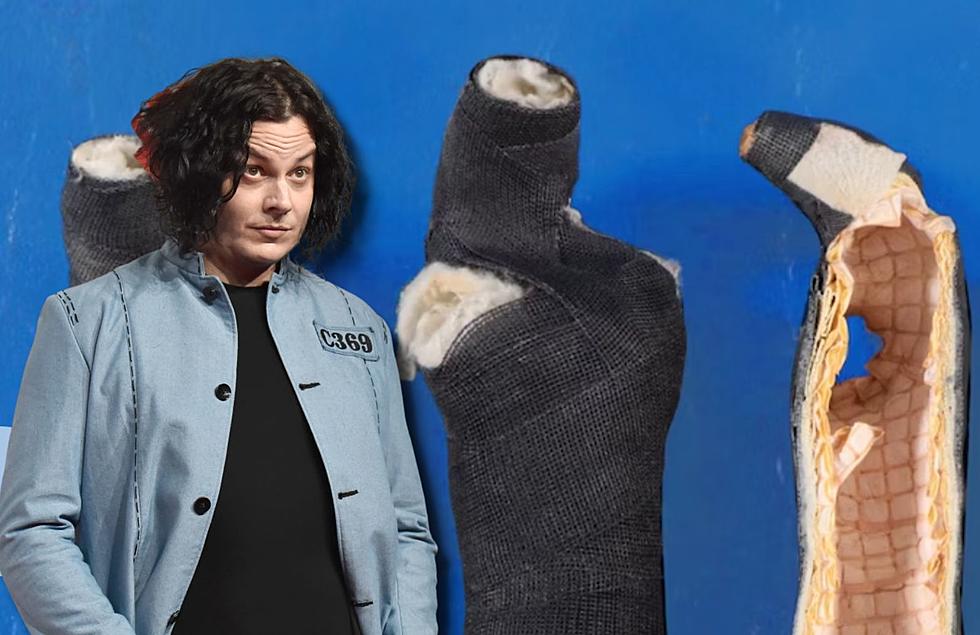 You Can Now Buy Jack White's Finger Casts From His Detroit Car Crash
Getty Images / EBTH.com
Michigan is known for our many iconic musicians that once (or still) call us home.
We're the birthplace of Motown, Eminem, Bob Seger and KISS amongst many others.
But one of the most unique musicians that once called Michigan his home is Jack White. While he's now located in Nashville most of the time, that doesn't mean he doesn't still visit home here and there.
And back in 2003 while he was in Detroit, he was in a infamous two-car crash at the intersection of Kercheval and Iroquois streets in Detroit's Indian Village neighborhood that caused him to break his fingers, giving him a special cast that was featured in one of their music videos:
And now, those casts could be yours thanks to an auction.
Third Man Records launched an online auction this week that runs through Sunday (7/30) and it features several collectibles and specialty items that fans of the Detroit rocker would love to get their hands on.
The casts are up for grabs and currently only sitting at less than $400, although that is expected to go up more as the auction comes to a close. So, this could be an affordable piece of rock and roll history for the weirdest of collectors.
Wanna grave something else from the auction? There are some pretty cool items including Jack White's 2013 Tesla, some of his guitars, and the iconic drum kit from the White Stripe's music video "The Hardest Button to Button".
Check it all out here.
Famous Celebrities You Might Not Know Are From Michigan
You will definitely recognize these names and faces, but might be surprised to find out they're from Michigan.