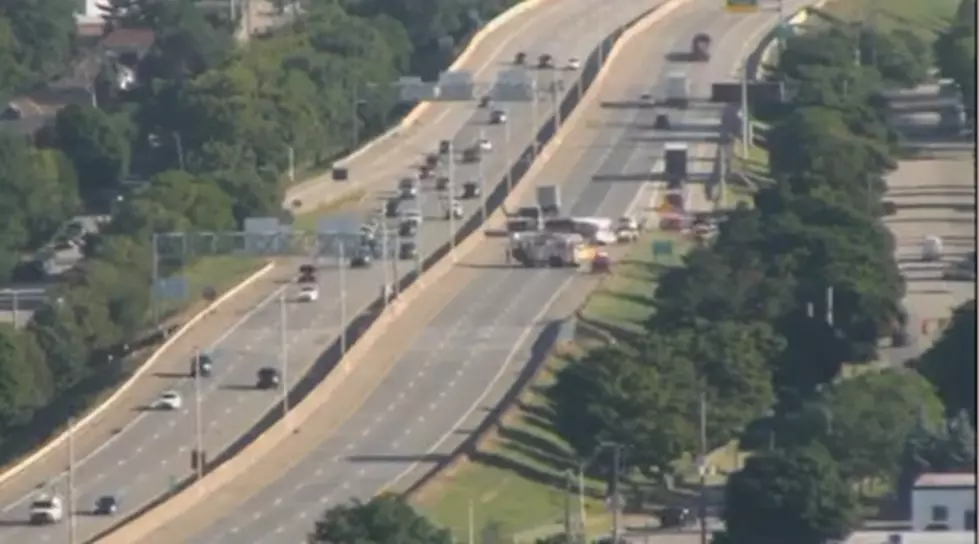 Pedestrian Struck On 131 Near Leonard, Shutting Down Freeway
MDOT
As you may have experienced, the incident set off a pretty nasty traffic back up on  northbound 131 late this morning.
The Pedestrian Was Struck Just North Of The Leonard Street Exit
The incident occurred around 8:40am on Friday morning. I received several phone calls in the studio about a severe back up on northbound 131 approaching the Ford Freeway exchange. While it was clear something major had happened right around the Leonard Street exit, the extent of it was not known immediately.
The Michigan State Police Sixth District reported that it was a pedestrian that was struck with a Tweet at 8:50am. First responders were at the scene at that time and had shut down the northbound lanes of 131.
While the lanes were shut down, State Police were able to route main traffic off of the freeway at Leonard, and get them back on northbound entrance ramps, to keep some sort of flow going.
The Initial Report Is That A 20 Year Old Pedestrian Stepped In Front Of A Car
The first report appears to be true, that a 20 year old male stepped out into traffic and was struck by a vehicle. He is listed in critical condition, but his identity has not been released. It is also not known yet what may have caused him to walk out into the roadway. He did not appear to have left a vehicle that was stalled or otherwise incapacitated.
The northbound lanes of 131 reopened at around 9:40am, after having been shut for about 50 minutes.
MSP says they will provide more details as they emerge but as of this writing there was still no word on what led up to the crash or if any other vehicles were involved outside of the one that struck the pedestrian. The driver of the vehicle was uninjured.
Mackinac Bridge Mishaps