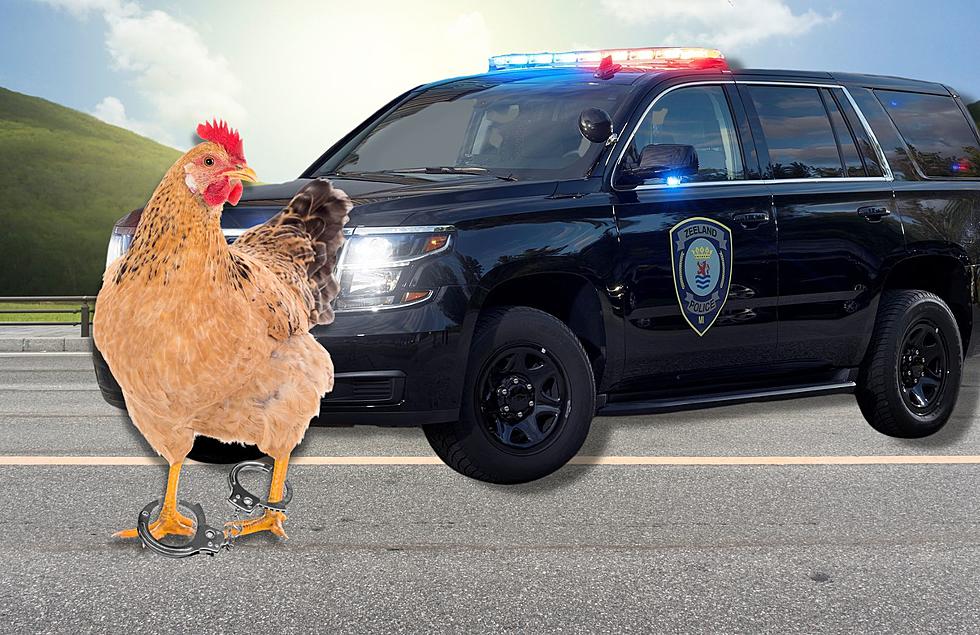 Scanner Audio: Zeeland Police Went On A Wild Chicken Chase
Zeeland Police on Facebook / Canva
I've watched enough episodes of Cops and Live PD to know that sometimes the police have to chase a suspect, especially when they are in a place they aren't supposed to be to start.
But, I never imagined that police would be on the hunt for a suspect who fit the description of 14 inches tall, 2 lbs, brown feathers, and having a jiggly bit on his head.
But that's exactly what happened Tuesday afternoon in the parking lot of a business located on West Washington Street in Zeeland. This interaction left everyone saying "What the cluck?!" when it went across the airwaves.
The encounter was originally posted into the popular Facebook group "Greater Grand Rapids Scanner Calls" which is run by Lisa Judi, and she shares scanner traffic for the area and provides support for families affected by tragedy.
But on Tuesday afternoon, she had quite the scanner call come through that she knew would brighten everyone's day... The Zeeland Police were currently on the hunt for a chicken on the loose. And no, that's not a human that's a coward.. a REAL CHICKEN.
And when the scanner call came through, I think officers were just as puzzled as you may be. She shared the audio in case you don't believe it really happened:
Thankfully, the suspect at large was captured, making him go from free range to caged. I guess you could say this chicken is now a real jailbird.
Thanks to the Zeeland Police for going above and beyond, even when it feels like it's for the birds. (I can do this all day long.)
7 Year-Old Dre Becomes Honorary Hastings Police Officer