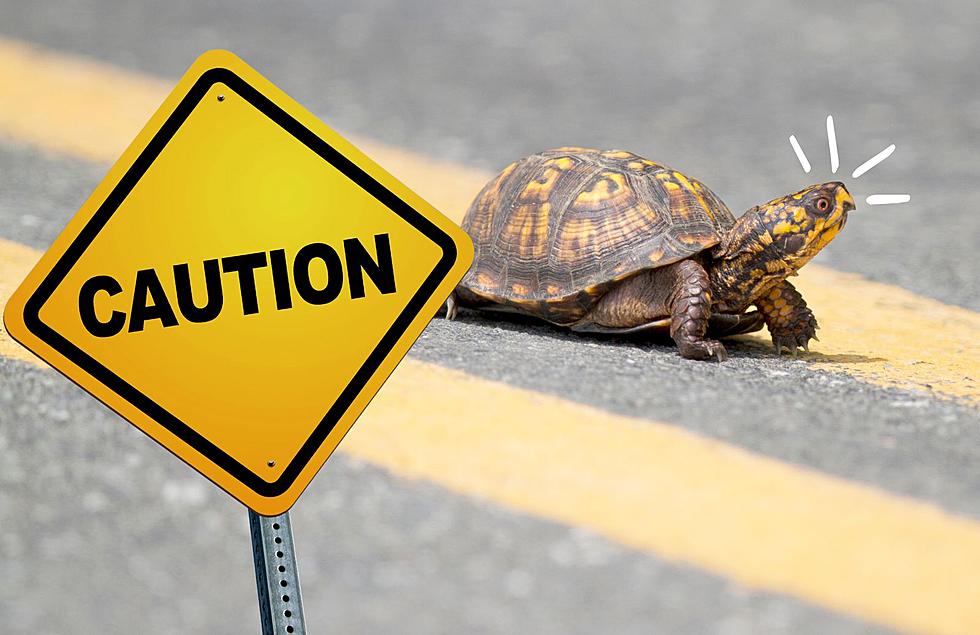 John Ball Zoo Urges Drivers to Be Alert for Turtles Crossing Roads This Spring
Canva
The sun is out, and we're all getting outside to move around a little, but it's not just humans walking or on bikes you should be watching out for when you're driving.
The John Ball Zoo has a message to drivers: Watch out for turtles!
During April and May, West Michigan turtles make their way out of hibernation and start to head to wetlands so they can have a bite to eat and find a mate. And since we've put a lot of our roads and cities in their habitat, their path to getting back to life, is sometimes across our roadways.
The rare turtles you'll specifically want to look out for according to the folks at the John Ball Zoo include Blanding's turtles, eastern box turtles, spotted turtles, and wood turtles.
What should I do if I see a turtle in the road?
The first thing you want to do is make sure that you aren't putting yourself in danger if you're helping a turtle you've found in the road. Watch for traffic, and make sure you aren't blocking anyones path.
Secondly, you can either pick up the turtle, or if you'd rather not touch them (or potentially get bit) you can use the floor mat of your car to pick them up and help them across the road.
Once they're safe on the other side of the road, you're relieved of your civic duty, and they'll hopefully make the rest of the journey safely.
So keep an eye out there for these little guys when you're heading out to enjoy the warm weather, because they are too.
7 Of The Worst Potholes in Grand Rapids, According To Reddit
Driving is already a hassle but when you add potholes into the equation, it gets even worse. Here are just a few of the potholes in Grand Rapids that you may want to avoid.