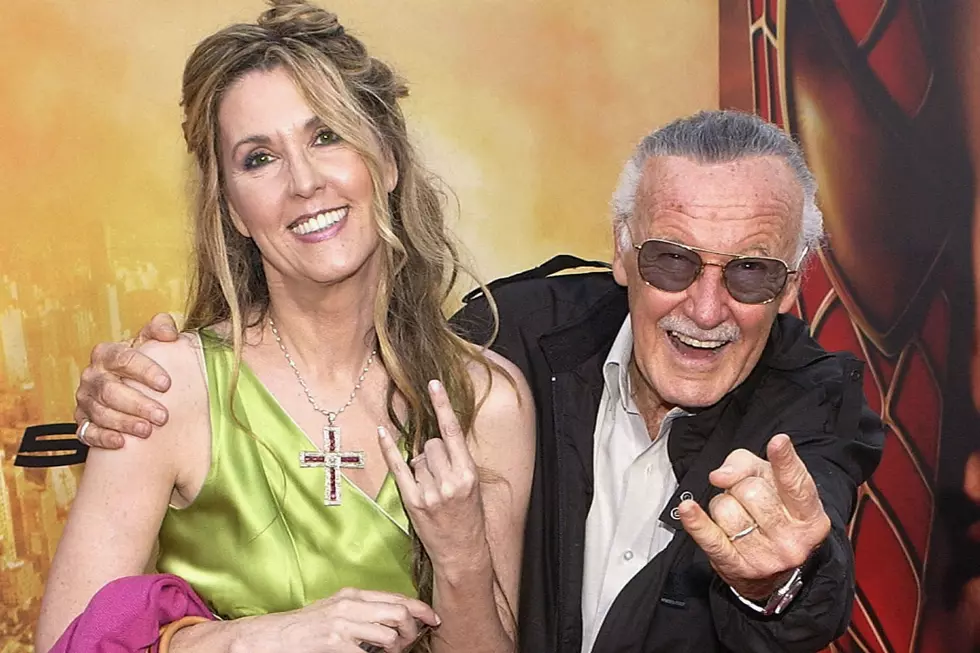 Stan Lee's Daughter Slams Marvel and Disney, Sides With Sony in 'Spider-Man' Dispute
Vince Bucci, Getty Images
Stan Lee's daughter has weighed in on the Sony vs. Marvel/Disney Spider-Man dispute.
Following news that Sony and Marvel Studios are parting ways on future Spider-Man movies after they were unable to come to an agreement, fans are unsure what this means for the beloved superhero moving forward. However, according to Stan's daughter, the late comic book writer would have been happy about removing the Spider-Man from MCU. In fact, she's siding with Sony because of the way they allegedly treated her dad.
"Marvel and Disney seeking total control of my father's creations must be checked and balanced by others who, while still seeking to profit, have genuine respect for Stan Lee and his legacy," Joan Celia (JC) told TMZ in a statement.
"Whether it's Sony or someone else's, the continued evolution of Stan's characters and his legacy deserves multiple points of view," she continued. "When my father died, no one from Marvel or Disney reached out to me. From day one, they have commoditized my father's work and never shown him or his legacy any respect or decency."
"In the end, no one could have treated my father worse than Marvel and Disney's executives," JC added.
Earlier this week, Deadline reported Sony and Disney were unable to come to an agreement over new negotiations "that would have given the former a co-financing stake going forward."
Best Movies of 2019 (So Far!)