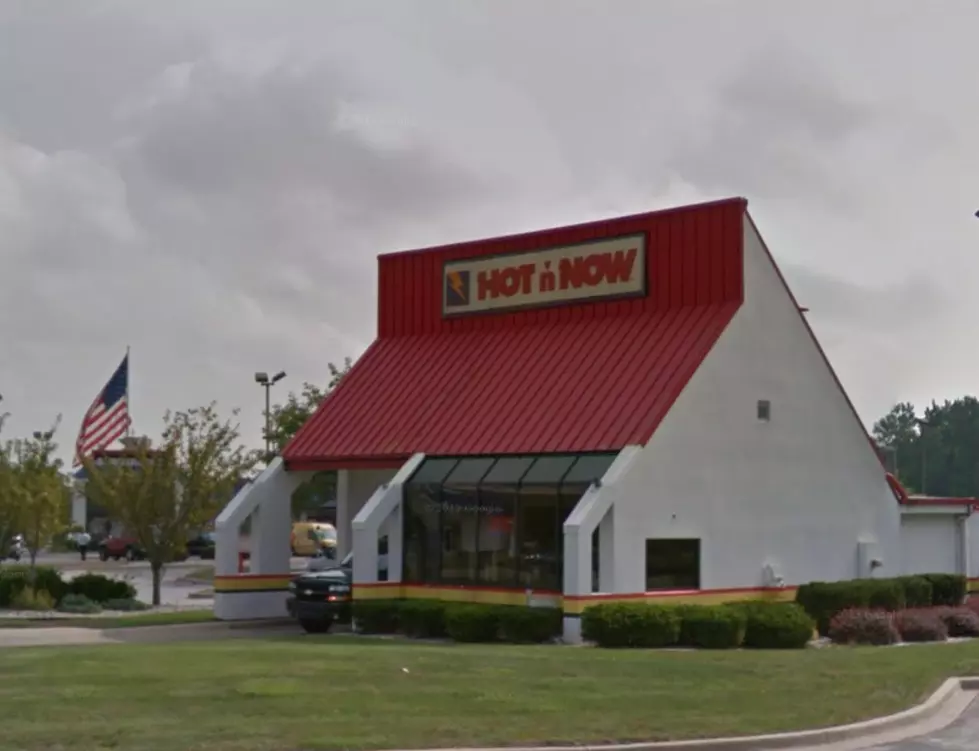 There Is Now Just One Hot n Now Restaurant in America and It's in Sturgis, Michigan
Google Maps Street View
The History of Hot N Now
Hot n Now was founded in 1984 in Kalamazoo by businessman Bill Van Domelen. He had been a franchise owner of Burger Chefs in Southwest Michigan and he opened the first Wendy's restaurants in Michigan before branching out on his own with a new creation called Hot n Now, a discount burger chain featuring only drive-thru service and burgers starting at 39 cents.  The Hot 'n Now chain sold to PepsiCo in 1990.
The video below shows early archival Hot n Now footage including the crew at the very first location and the very first drive-thru customer.
That iconic Kalamazoo Hot n Now along Westnedge Ave was demolished in 2013.
Hot N Now Today
An urban explorer took a look around an abandoned Hot n Now restaurant in the Grand Rapids area along 28th Street.
50 Famous Brands That No Longer Exist