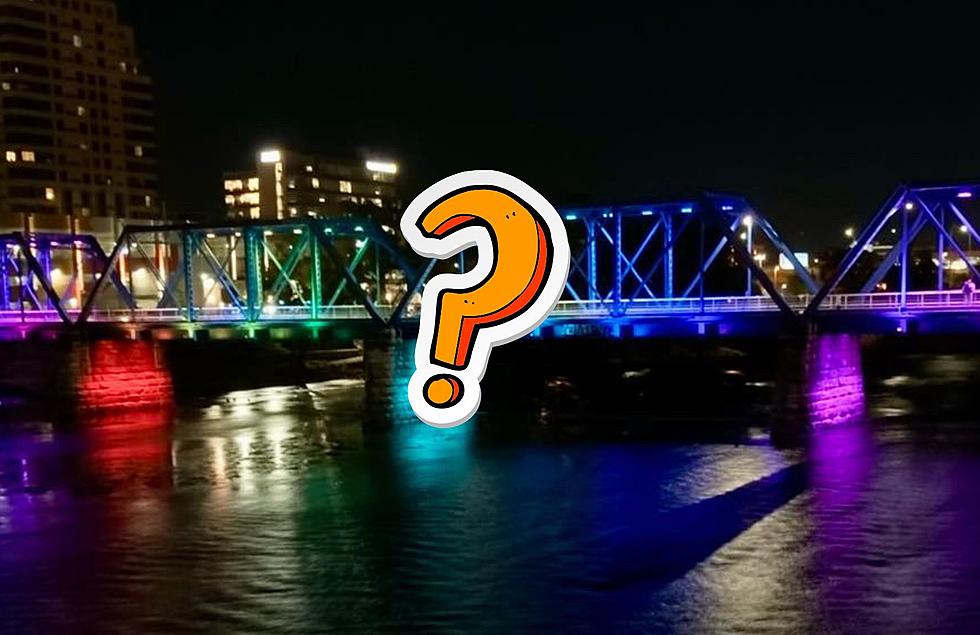 Why is Grand Rapids' Iconic Blue Bridge Turning Orange This Week?
Laura Hardy / Canva
One of Grand Rapids' most iconic features is the blue bridge that stretches across the Grand River.
It's a featured part of events like World of Winter and ArtPrize, and it's a great place to take a summer evening stroll.
But starting on Wednesday September 13th through Wednesday September 20th, the Blue Bridge will be taking on a new color to raise awareness for a cause many in Michigan deal with on a daily basis.
The bridge will turn orange in honor of Hunger Action Month, and the lights of the bridge will be orange from dusk until dawn. This small act is to remind us how many of our neighbors have to go without, when we may not realize they're struggling.
What is Hunger Action Month?
September has been named Hunger Action Month by Feeding America, and it's goal is to spread awareness and take action to end hunger in West Michigan and the Upper Peninsula.
In fact, experts say that at least 1 in 9 people in West Michigan and the Upper Peninsula lack consistent access to enough food for an active, healthy lifestyle. And while this isn't a problem we can fix as a community overnight, raising awareness is one of the first steps to fixing it.
Every action, big or small, is one step closer to getting everyone the resources they need to live a happier, healthier life. Hunger Action Month is a nationwide campaign where we come together to raise awareness about hunger and inspire action.
If you want to learn more about Hunger Action Month and how you can help out, you can check out Feeding America West Michigan's website.
8 landmarks Anyone In Grand Rapids Would Recognize
If you were born in Grand Rapids or have only lived here for a short time there's a good chance you will recognize the 8 landmarks