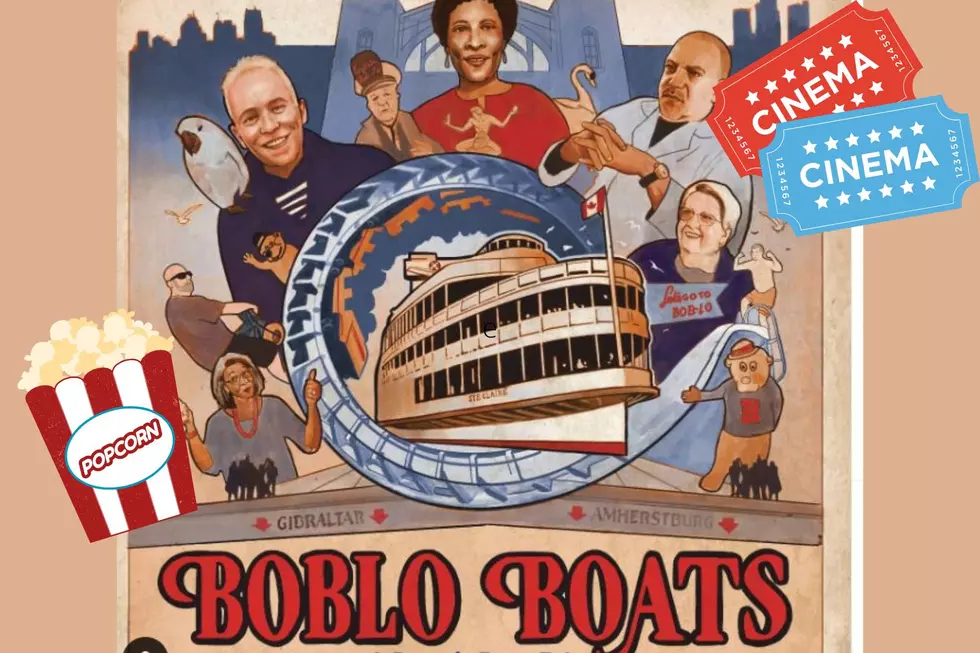 A 'Ferry' Tale Come True: The Boblo Boats Documentary Hits Michigan Theaters In September
Credit; Boblo Boats Film via Instagram
It was Detroit's very own version of Coney Island.
Boblo Island Amusement Park is "an abandoned amusement park which operated from 1898 until its closure on September 30, 1993," according to sources.
After 30 years since the amusement park closed, a documentary is coming soon about Boblo Island and the two oldest surviving steamboats in the country.
"Boblo Boats: A Detroit Ferry Tale" is set to release this September in select Michigan theaters.
The documentary will be from the imaginative voice of the SS Columbia, which is one of the Boblo boats, while it tries to save her sister ship, the S.S. Ste Claire. The film has garnered praise throughout different film festivals, including the 2021 Freep Film Fest.
Kathy Kieliszewski, the artistic director of the Freep Film Festival, told MLive that she has a love for the boats and the island.
"Boblo Island and the boats that took us there hold a special place in the hearts of many metro Detroiters, but this isn't just a nostalgia exercise. This film is about now and the people dedicated to preserving history and memories despite some extreme hurdles."
With reviews like "The TIGER KING of boat stories" from Erin Vermeulen, this film is a must-see.
 

 

 

View this post on Instagram

 
On September 16th, you can watch "Boblo Boats: A Detroit Ferry Tale" in certain theaters in the Detroit area.
In the following weeks, the film is expected to be released in more locations throughout the state. You can find the list of the different screenings here.
The documentary will also be shown at The Mariner theater with a special museum exhibit throughout the month of September.
The Perfect Getaway Home to Watch the Big Boats in DeTour
This 20-year-old home is waiting for you at the northern mouth of the St. Mary's River between DeTour and Drummond Island in the Eastern Upper Peninsula of Michigan
10 Jet Ski & Boat Rentals on Lake Michigan
Lake Michigan is a lot of fun in the summer. Hitting the lake on a boat or jet ski is a fun experience, and you can rent them at these places along the water.