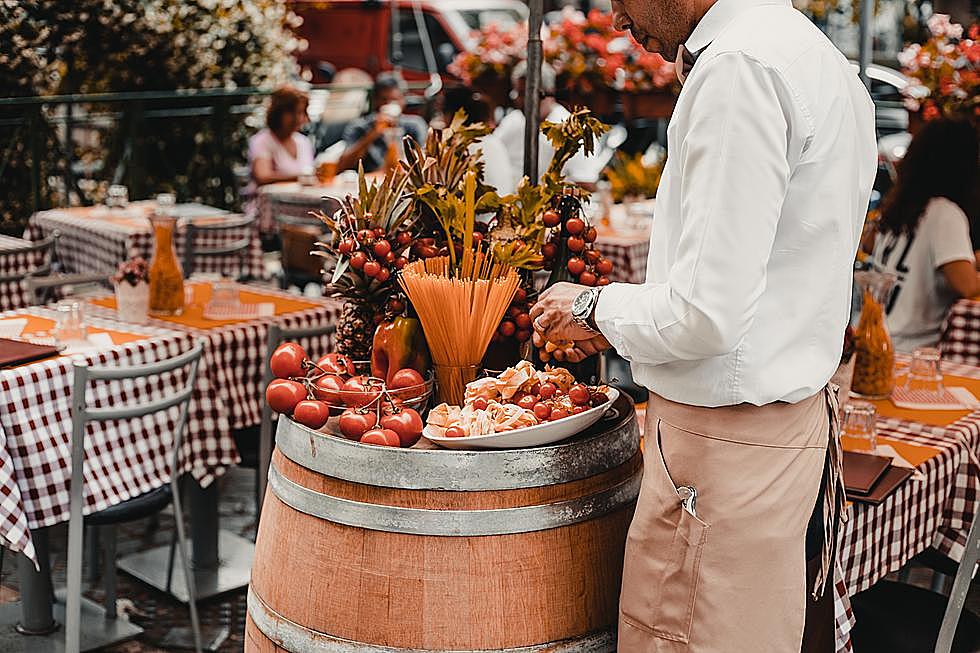 This Has Been Named The Most Charming Italian Restaurant In Michigan
Credit: Josh Hild via Unsplash
Since my first plate of spaghetti as a kid, I've been in love with Italian food.
As a single mom raising my brother and me, spaghetti was a very quick and easy dinner that she could make without breaking the bank.
For me, I just loved getting to spin the spaghetti around my fork and then slurp it up like I was in the movie Lady and the Tramp.
Now as an adult I still enjoy going to a nice Italian restaurant for a hearty meal on a date night with my wife.
To my dismay, she won't try the Lady And The Tramp kiss with me.
Some of my favorite things to order at an Italian Restaurant include :
Are you hungry yet? Let's check out Michigan's most charming Italian restaurant.
This Has Been Named The Most Charming Italian Restaurant In Michigan
The Foodie experts at Love Food chose Supino Pizzeria in Detroit
This is what Love Food had to say about Michigan's most charming Italian restaurant.
This legendary spot in Detroit's Eastern Market is loved for its gargantuan pepperoni pizzas and specials such as kale pesto, smoked ham, feta, and ricotta. Partnering up with local producers, Supino Pizzeria champions organic ingredients. Also, be sure to follow your pie with a cannolo as there are heaps of cream and topping options to try.
I hopped onto their Instagram and went down a rabbit hole of food scrolling.
Look at the size of the pizza!
This looks like the right way to start your day.
Give me all the lasagna.
Is Italian food not your thing? check out some of West Michigan's favorite diners
These Are Five Of West Michigan's Favorite Diners
If you live in West Michigan or are just visiting these are some of the favorite diners you should check out.
Grand Rapids Needs These Popular Restaurants And Businesses in 2023
These are the top restaurants and businesses people in Grand Rapids would like to see open up in 2023.
10 Old School Grand Rapids Menus Reveal How Cheap Eating Out Was Back In The Day
Check out these 10 old-school Grand Rapids menus that reveal how cheap eating out was back in the day.