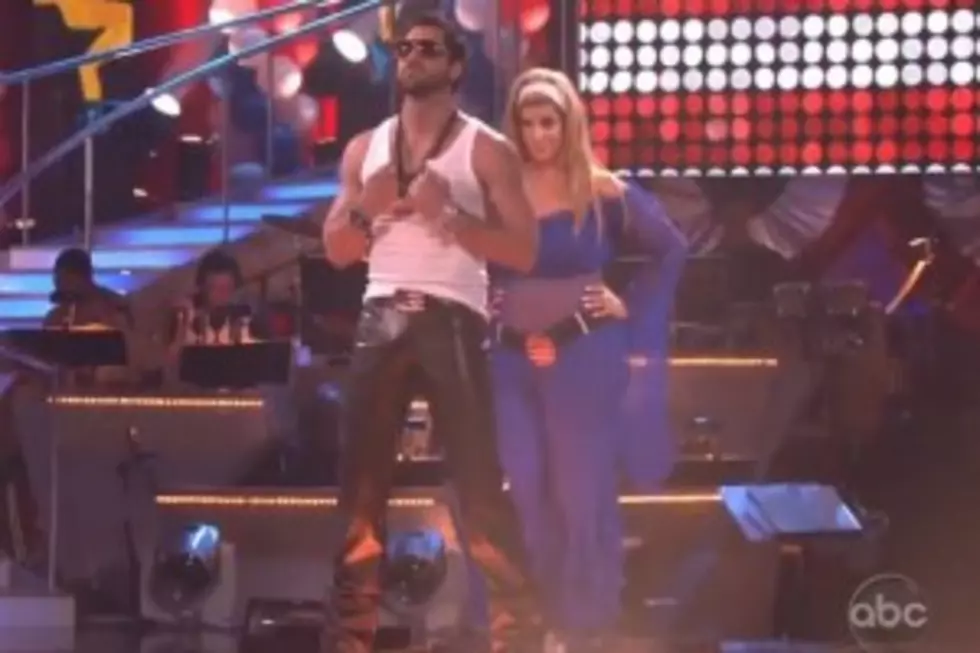 'Dancing With the Stars' Season 12 Week 5: Three Memorable Moments
The cast of 'Dancing With the Stars' season 12 showed their American pride this week, as each couple performed routines that honored our nation's stars and stripes.
With the competition now at the halfway mark, the stakes have been raised, and each contestant must bring their A-game if they want to have any hope of moving one quickstep closer to the mirror ball trophy.
So who actually made the grade tonight?
After the jump, relive the three most memorable moments from week 5's performance night.
Smooth Sailing
In the last two weeks, Kirstie Alley has experienced one mishap after another, from losing her shoe to falling down on the ballroom floor. Luckily, the Emmy-winning actress found her groove again tonight and delivered a sexy foxtrot that had spark, appeal -- oh, and a shirtless Maksim Chmerkovskiy.
Turning 1,000
After last week's disastrous performance, in which she received the night's lowest score, former playmate Kendra Wilkinson tried to bounce back with a foxtrot that marked the show's 1,000th competitive dance to date. Unfortunately, it tied for the lowest score of the night, but considering Kendra's previous performances, we'll take it.
Flying High
Though there were a number of high-class performances tonight, including ones from Chris Jericho, Romeo and Chelsea Kane, it was Hines Ward and Kym Johnson's Rumba that truly wowed the judges (the dance received a score of 27, the highest of the night) and made us proud to be Americans. (Memo to Richard Gere: Watch your back.)