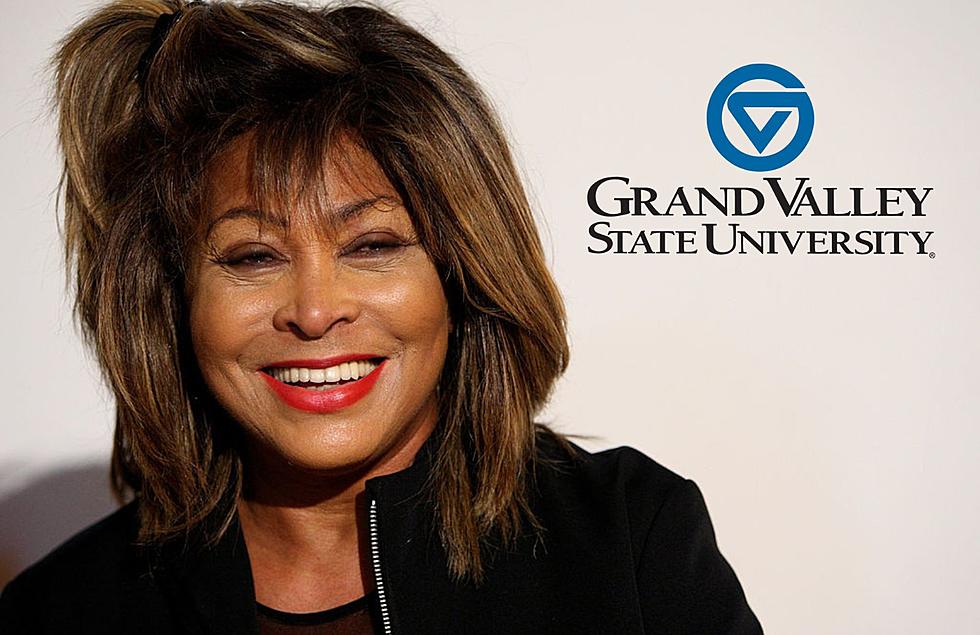 Did you know That Tina Turner Once Played A Show in Grand Rapids?
Getty Images / GVSU
Tina Turner, rose to prominence as one of the most electrifying performers in the history of rock and soul music.
Her career began in the 1950s when she joined Ike Turner's band, and they later married. Together, they created a string of hits. However, Tina's turbulent marriage and personal struggles led to their separation in 1976. Determined to reinvent herself, she embarked on a solo career, which proved to be a turning point. In the 1980s, Tina's powerhouse vocals and dynamic stage presence catapulted her to international superstardom with albums like "Private Dancer," featuring the iconic hit "What's Love Got to Do with It."
Her success continued with numerous chart-topping singles, Grammy Awards, and unforgettable live performances as well as two Rock 'N Roll Hall of fame nominations. Tina's incredible resilience and indomitable spirit have made her an enduring symbol of female empowerment, solidifying her status as the "Queen of Rock 'n' Roll."
We're sad to say that she passed away at her home in Sweeden on Tuesday, May the 23rd at the age of 83.
But did you know that the Queen of Rock 'n' Roll once played a show in Grand Rapids?
When and where did Tina Turner perform in Grand Rapids, Michigan?
The poster for the event, as archived on the GVSU website, was pretty amazing:
And while it was before my time, I'm thankful someone uploaded their setlist so we could see exactly what that concert was like.
A Little Bit Under the Weather
Let Music Take Your Mind
Chicken
Loveland
The Funky
Everyday People (Sly & the Family Stone cover)
Piece of My Heart (Erma Franklin cover)
Good Soul Music
With a Little Help From My Friends (The Beatles cover)
Come Together (The Beatles cover)
Honky Tonk Women (The Rolling Stones cover)
A Love Like Yours (Don't Come Knocking Everyday) (Martha Reeves and the Vandellas cover)
Proud Mary (Creedence Clearwater Revival cover)
I've Been Loving You Too Long (Otis Redding cover)
I Heard It Through the Grapevine (Gladys Knight & the Pips cover)
Sadly, since this concert was in the 70s, we don't have footage of her being there. But, here's a performance from the same year so that you get the idea of what it was like to be there.
So, sing some Tina Turner in the mirror to yourself today, she was "Simply The Best" and we're going to miss her influence sorely.
Rockers Who Collaborated With Tina Turner
These rock stars have worked with Tina Turner.