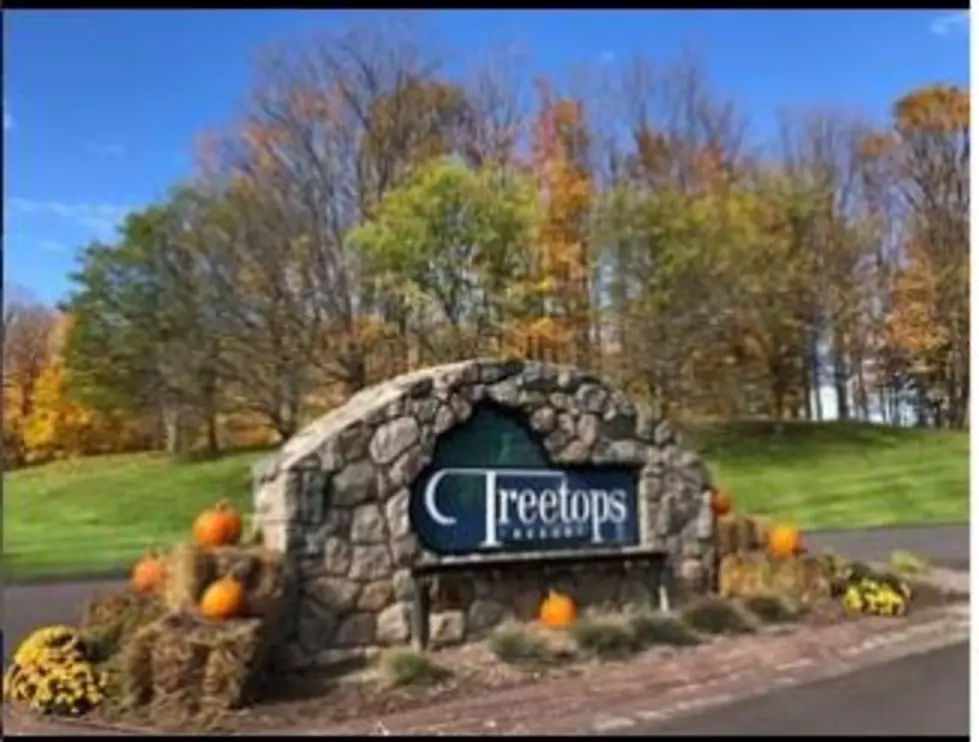 Fall Color Tour: Eat Your Way Through Fall At This Michigan Resort
Credit: Treetops Resort via Instagram
As the weather gets colder, the fall foliage is starting to take over.
We always head to grab a warm mug of apple cider, eat anything pumpkin spice flavored, and take the kids to the pumpkin patch.
If you are like me and want to switch it up this fall season, you may want to check out a "culinary color tour."
The Treetops Resort is hosting its first Fall Color Tours matched with Progressive Dinners this season.
 

 

 

View this post on Instagram

 
According to the booking website, you can
"Experience Fall with delicious cuisine paired with tastings of Michigan Beer & Wine."
View this post on Instagram
It is the perfect mixture of tasting fall experiences.
"Guests will enjoy a leisurely golf cart ride along the Jones Masterpiece, led by Treetops Staff. There will be lots of opportunities to take photos of the beautiful fall foilage across miles of Northern Michigan."
On each of the stops of your golf cart tour, there will be different tastings of local beer or wine depending on your preference. You will also be offered fall-themed hors d'oeuvres.
After you have eaten your appetizers of fall Michigan favorites, you get to soak in all of the fall colors on a breathtaking chairlift ride to your fall-themed dinner.
With each ticket, you receive 5 tastings. However, if you want a little more to drink, there is a cash bar provided for you.
The menu for your fall-themed meal feels like a warm, cozy and delicious hug.
Station #1: Fresh chocolate-covered strawberries with champagne
Station #2: Grilled apple wedge with prosciutto and honeyed goat cheese
Station #3: Cauliflower bisque with roasted pumpkin
Here are your dinner options at Hunters Grille.
Option #1: 16 oz Bone-In Ribeye with Balsamic Beet Puree
Option #2: Red Wine Braised Pork Loin with Wild Mushrooms
Option #3: Pan Roasted Duck Breast with Citrus Blackberry Demiglaze
Dessert: Strawberry Rhubarb Pie a la mode
View this post on Instagram
The entire color tour and dinner cost $149 per person, with taxes and gratuity included. Don't wait!
View this post on Instagram
A post shared by Treetops Resort (@treetopsmich)
If this yummy yet scenic attraction tickles your fancy, you can book your reservation on Friday, October 7th, Saturday, October 8th, and Friday, October 14th.
Michigan Fall Chair Lift Rides
Michigan has some amazing natural splendor, especially in the fall. Get the best view of the fall color change on a ski lift at these Michigan ski resorts.
10 Stops For a Great Fall Colors Road Trip in Michigan
There's no doubt that Fall in Michigan brings us some gorgeous sights. If you're looking to hit the road for a Fall Colors tour, hopefully, this guide will help.