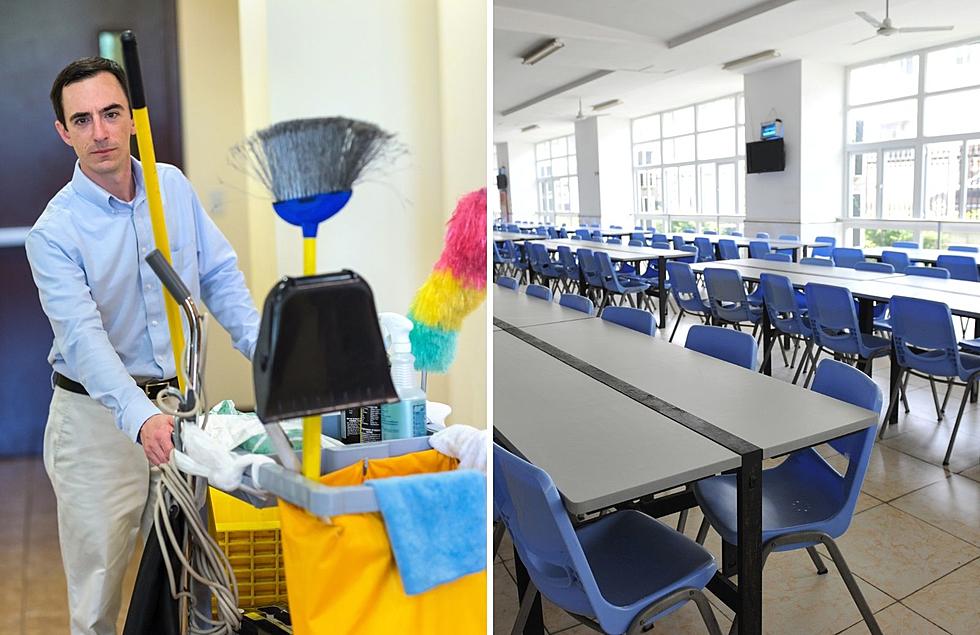 This West Michigan School District Is Offering A $1,000 Sign On Bonus
Credit: Canva.com
Forest Hills Public School District had a board meeting on Monday, February 21st, and decided to approve a sign-on bonus for custodians and cafeteria staff.
How Much Is The Signing Bonus At Forest Hills Public Schools?
The sign-on bonus is $1,000 and will be paid to new hires in installment payments over the course of one year. A new employee will get $250 after three months on the job and then after 6 months, they will receive another payment of $250. Then after one year of employment, the remaining $600 will be paid.
What Jobs Are They Hiring For At Forest Hills Public Schools?
Forest Hills Public School District has listed the job openings on its website. There are eight openings for cleaners, one opening for a lead custodian, and one opening for a substitute food worker.
How much do the jobs pay at Forest Hills Public Schools?
Substitute Food Service Worker | Pay: $12/hour
Flexible schedule where you choose your hours. No nights or weekends.
Lead Custodian - 2nd Shift | Pay: Salary
Responsible for maintaining the assigned building in such a state of operating excellence that they present no problems or interruptions to the education program.
Substitute Custodian | Pay $12/hour
Performs regular cleaning duties in school buildings including vacuuming, mopping, sanitizing bathrooms, with some lifting and moving of furniture. Hours are typically second and third shift, on an on-call/as-needed basis. A background check will be required at employee expense.
8 Hour C2 Cleaner | Pay $13.87/hour
Flexible Scheduling, Holiday Pay, Paid Time Off, and Year-Round Employment. The primary function of the Cleaner is to keep the building clean, safe, and welcoming for our students, staff, and visitors through their cleaning and event setup efforts.
 You can check out the jobs available in Forest Hills Public Schools here.
The Michigan Man Who Killed President McKinley