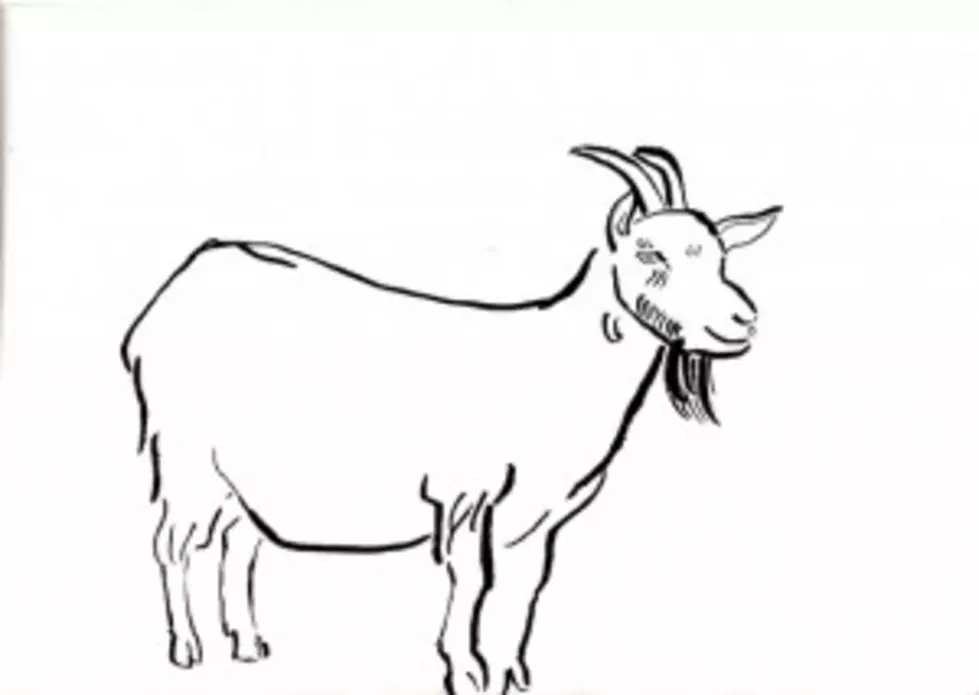 Fugitive Goat On The Loose
A goat accused of $300 worth of vandalism is on the loose.
The pygmy goat escaped from a livestock sale in Ravenna on Tuesday.  After it's escape, the goat allegedly broke a glass door at the Ravenna Wash King Laundromat causing $300 worth of damages.
There are no known accomplices.
Mlive.com spoke to Ted Stein, who owns the laundromat with his wife Cheryl.  Ted said:
Cheryl tried to catch the goat, but the goat was too fast to catch. While speaking with Cheryl we located the goat. We tried to catch the goat, however, it ran into the fields behind the business.

He will run around the building and laugh at you and run back about the building. The last I saw him, he ran next door to one of the houses I own.  He's fast. Those goats are real fast. We don't know where he's at, but we just hope he doesn't come back.
Question:  What did we learn today?
There is no recent picture of the missing goat, but we do know, it was last seen wearing a fur coat.