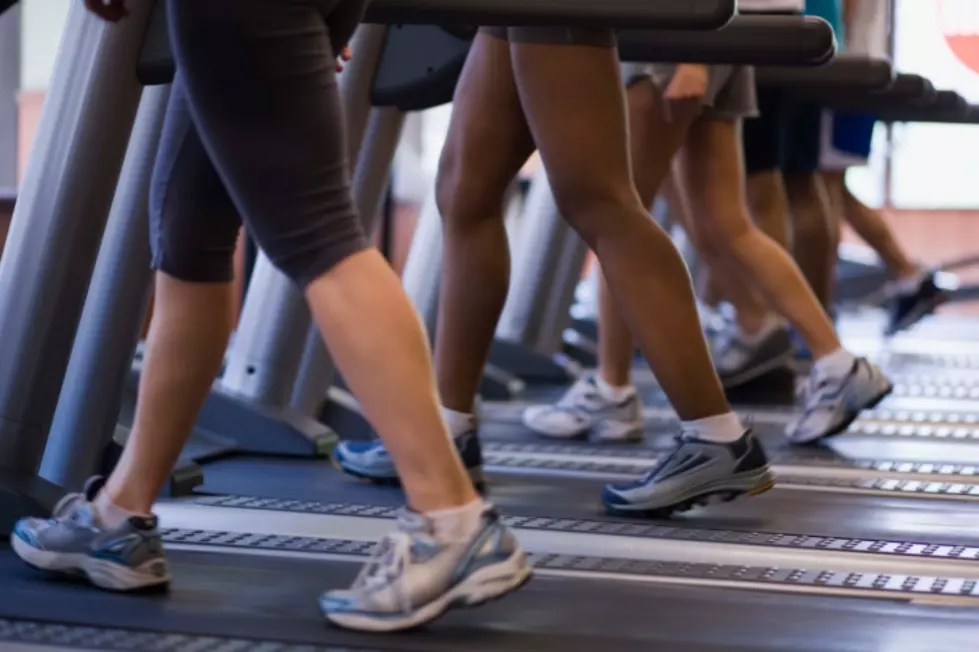 Gov. Whitmer Says Gyms Can Open Wednesday and Sports May Resume
Jupiterimages
UPDATE: The Michigan High School Athletic Association has reinstated the fall football season following Governor Whitmer's announcement Thursday afternoon.
ORIGINAL STORY: Good news for anyone wanting to work out at their local gym or fitness center, and for anyone wanting fall sports to happen.
WOODTV reports that the governor gave the OK for the lower part of the state to open gyms, fitness centers, and indoor public pools, as of Wednesday, September 9th. You will need to wear a mask even while you're exercising and the gyms and fitness centers have to follow safety precautions, regarding sanitizing, and social distancing.
Whitmer's announcement didn't open movie theaters, which were hoping to be included in today's opening. She did however have information on competitive sporting events.
Her administration released separate guidance, however, recommending against — but not prohibiting — sports involving more than occasional and fleeting contact: football, basketball, soccer, lacrosse, hockey, wrestling, field hockey, boxing and martial arts with opponents.
Earlier this week, the Michigan High School Athletic Association said they were discussing bringing high school football back this fall.   It now looks like their decision to either let the entire state start football this fall or just let the northern part of the state, which has been ahead of the lower peninsula in the re-opening plans - because of it being less populated, falls solely on them, rather than putting the blame or decision making process on the governor's office. WOODTV says that the MHSAA and school districts have to consult and follow the state health department's guidelines when making their decision.
While Governor Whitmer didn't open theaters, the WOODTV story says that ice rinks and bowling alleys are allowed to open, only as long as they are acting as a venue for competitive sports.
UP NEXT: 11 Michigan Celebs and Where They Went To High School